Kick-off of the Sparda Bank Streetball Tour
On April 27, the season ends for KIT SC GEQUOS with the home game against TuS Treis-Karden. Basketball-free time at KIT until October? Of course not! Because the end of the season is synonymous with the start of the first Sparda Bank Streetball Tour.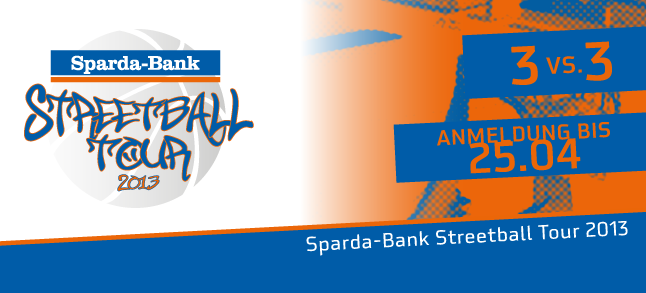 In the run-up to the GEQUOS home game, the best streetballers of the region - and those who still want to become one - will compete against each other in three-on-three on April 27 from 10 a.m. to 4:30 p.m. in Hall 1 of the KIT Sports Institute.

In addition to the Senior Cup, young people between the ages of 14 and 16 will also be competing for baskets, victories, and great prizes on this day. In collaboration with the cooperation partners SSC Karlsruhe and ESG Frankonia, the GEQUOS are already drumming up support for the event at schools in the region. "We want to motivate as many as possible for our great sport, especially in the junior sector," says GEQUOS manager Zoran Seatovic.

Until April 25, teams can register for the tournament by sending an email to anmeldung ∂does-not-exist.probasports de. The entry fee is five euros. As befits the event, there will also be a slam-dunk competition and a three-man shootout as part of the streetball day. So get to the keys and onto the court!