adh-Open water polo (mixed) in Karlsruhe a complete success
adh-Open water polo (mixed) in Karlsruhe a complete success
Exciting games and a great atmosphere took place at the first adh-Open Water Polo (Mixed) in the sports facilities of the Karlsruhe Institute of Technology. First place went to the team from RWTH Aachen.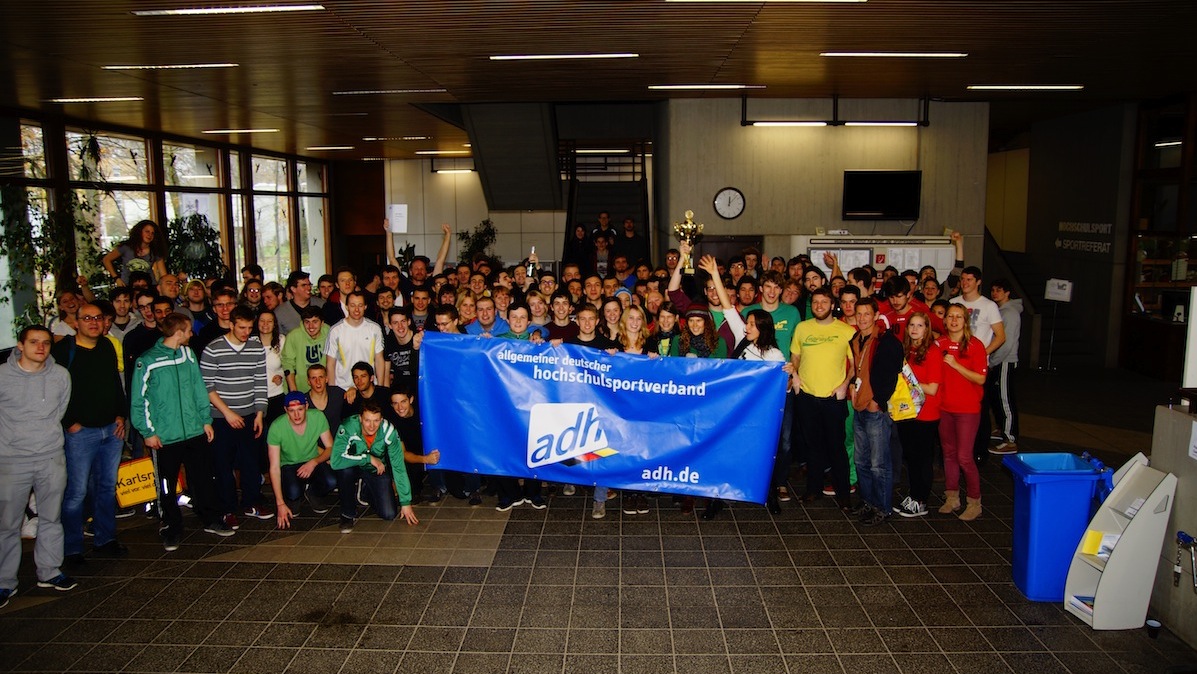 The "Tournament of Short Distances" offered the participants not only a sporting but also a social program, including a pizza meal together and a water polo party afterwards.

The field of participants was a colorful mix: from water polo novices to experienced league veterans, everything was represented in the ranks of the athletes, which was also reflected in some clear match results. Nevertheless, the water polo players did not let the defeats spoil their mood and fought all the more for further victories.

The eleven teams that competed were first divided by lot into two groups in which everyone competed against everyone else. In the placement matches and the final, the first, second, third, etc. of each group fought a duel.

In the final, the teams of WG Cologne and RWTH Aachen met, who had survived their group phases without losing a point. Both teams had a chance to win until the final whistle. In the end, RWTH Aachen, which fielded several league-experienced players, prevailed over the Cologne team and took home the adh-Open Champions trophy.

"We hope to have laid a foundation with the hosting and organization of the tournament and to be a role model for other possible tournament organizers," said tournament organizer Patrick Wittek. Some teams have already expressed interest in hosting the next adh-Open.
The organizer would like to thank all helpers and supporters of the tournament, especially the referee team and the competition court.