KIT Soccer Selection Enters Intermediate Round
KIT Soccer Selection Enters Intermediate Round
Last Wednesday at the Baden-Württemberg University Championships, which are also the preliminary round for the DHM, there was suspense until the last second.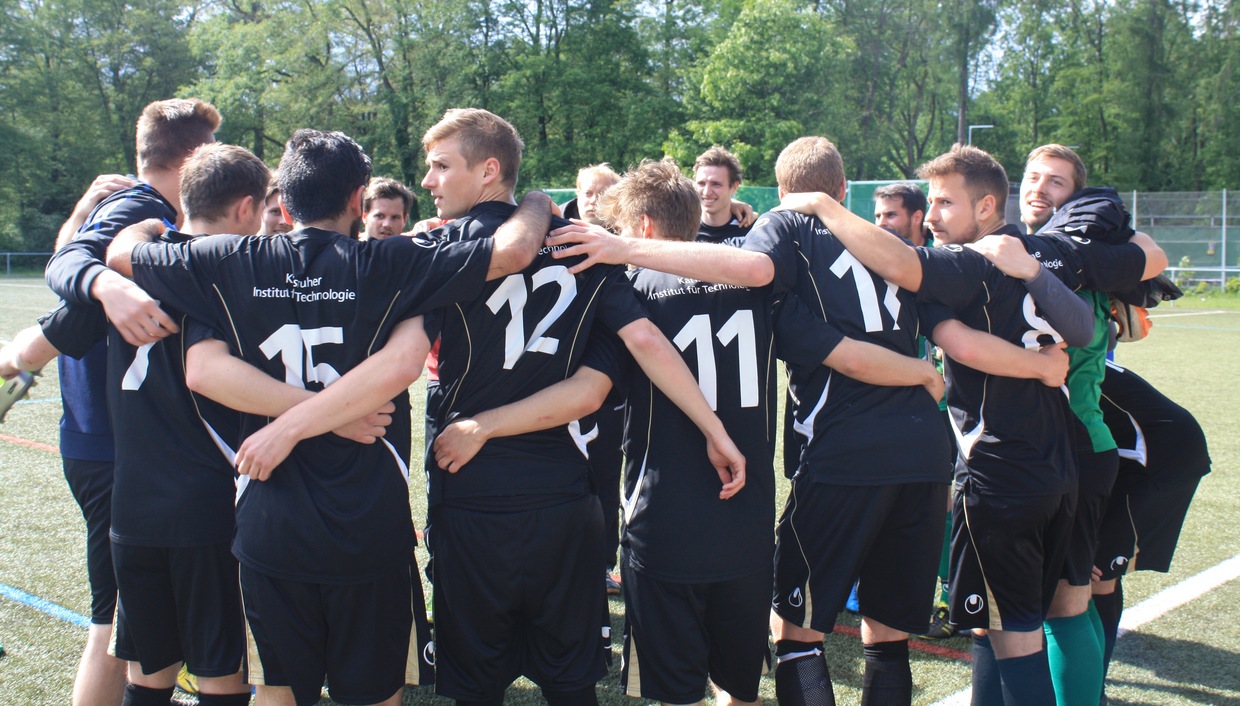 In a close and balanced field of participants, the teams from Tübingen and Karlsruhe finally qualified for the intermediate round at the Sparda Sport Park.

The KIT team lost the opening match against strong Freiburg 0:2, but coach Dr. Dietmar Blicker's team was well prepared for the match against the University of Tübingen, which won its first match 1:0 against Stuttgart and was thus already in a good position. A well-balanced match ended with a 0:0 score, which meant that one point should be enough for Tübingen in the last match - the KIT selection, however, had to win the derby against Stuttgart.

Not only the constellation promised suspense, but also the course of the match. The Stuttgart team not only leveled the score after a free kick, but also took the lead shortly afterwards. Karlsruhe came back into the game with a penalty kick and pressed for the needed winning goal. With the final whistle, the Karlsruher scored the winning goal with a long-range shot and thus made the intermediate round perfect!