KIT handball players enter DHM finals
In a strong preliminary round, the KIT handball team could deliver a good performance and enter the DHM final round.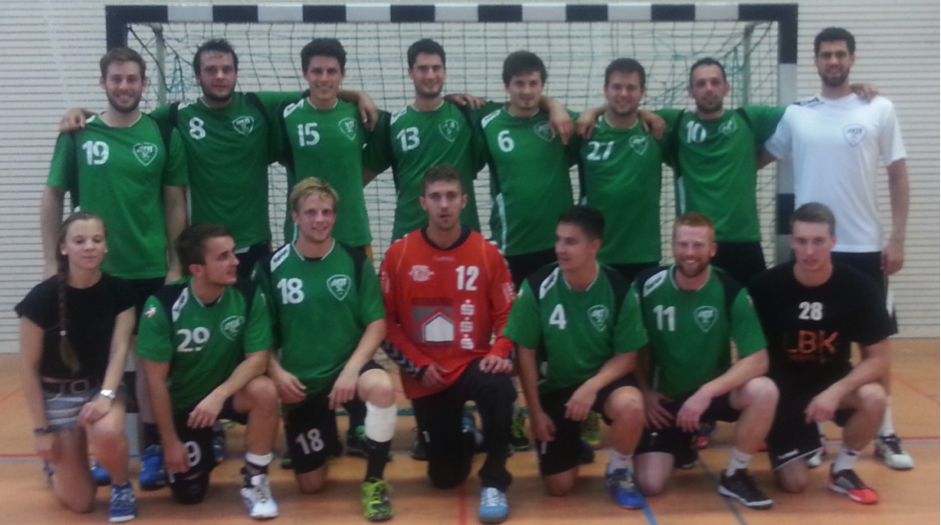 In the first match against Konstanz, the Karlsruhe team proved its class directly. The opponent, who had six 3rd division players from HSG Konstanz, defended very offensively and drove the current top scorer of the third division almost to despair. In contrast to the previous duels, it went well not only in defense, but also in attack. After 40 minutes, the scoreboard showed an almost sensational 31:21 for the KIT handball players.
The second match was against WG Tübingen. And after the high Stuttgart victory with +25, it should also go for the fan cities on the goal difference. Humorless they decided the duel with 39:5 against overstrained Tübingen for themselves. Due to Stuttgart's victory against Constance, it then came to the final for the preliminary round victory, as is so often the case.
Stuttgart had already entered a top-class field and was coached by Dr. Rolf Brack. As a long-time Bundesliga coach, the coach was long considered the favorite for the national coaching post and is the current national coach of Switzerland. At his side is also concentrated competence with co-trainer and Bundesliga professional Blodig. Against strongly occupied hosts the courageous alignment should be rewarded in the initial phase and one led with three goals. Even if the referee did not have his best day, one could take a two-goal lead into the break.
In the second half, Stuttgart then increased the pace and was able, also due to some questionable time penalties for Karlsruhe, to turn the game around and win by two goals.
Nevertheless, an outstanding performance of the KIT handball players, which was rewarded despite the second place with the direct DHM final qualification.