Volleyball ladies miss qualification
On 28.01. the KIT Volleyball ladies made their way to Konstanz to qualify for the DHM finals.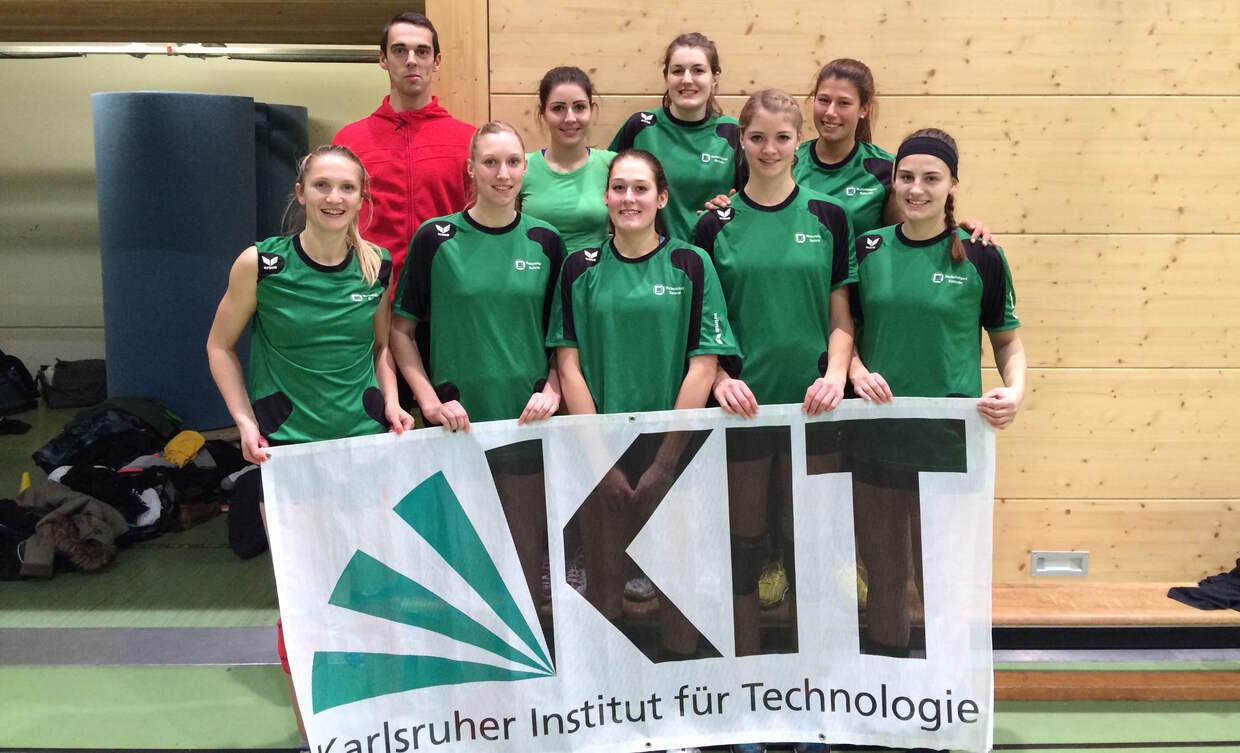 Since the start of the match was delayed by two hours for the Karlsruhe women, they used the time to take a walk by the lake and have lunch. Still, perfect preparation was not enough to embarrass Konstanz. Team captain Ecker did not find her way into the match as usual and the unfamiliar ball visibly troubled the KIT girls in their reception. They lost the first set by a narrow margin and also struggled in the second set. "It was as if we hadn't really played at all," said Rhode after the match, and so the victory went 2:0 to Konstanz (23:25) (21:25).

Determined to do better in the second match against Stuttgart, the team started the match as if changed and kept the lead for most of the set. In the end, it was again two acceptance errors that turned a 23:21 into a 24:26 and so the set was lost unhappily. However, the teamwork between Reich, Forcher and Kizele worked better and better, so that the second set went clearly to the Karlsruhe team with 25:19. Thus, the third set should bring the decision. After a good start, the team had an acceptance low, so that the score was 5:12. But the Karlsruhe team didn't give up and fought their way back into the game - even if it was too late, so in the end they had to admit defeat 13:15. "We had also imagined it a little differently, but sometimes it just doesn't work out. The next time then again!" said Reich as a conclusion to the game (1:2 ; 24:26 25:19 13:15).
The players for Karlsruhe were: Lena Ecker, Noelle Forcher, Julia Reich, Vanessa Reich, Livia Lippl, Karin Böhm, Victoria Rhode, Inga Kizele, Jan Schmidt (coach).