Four Medals for KIT Rowers in France
Rowers from Karlsruhe have been taking part in the traditional student regatta in Nantes for over 20 years. This year, there were no less than three teams that faced the international competition.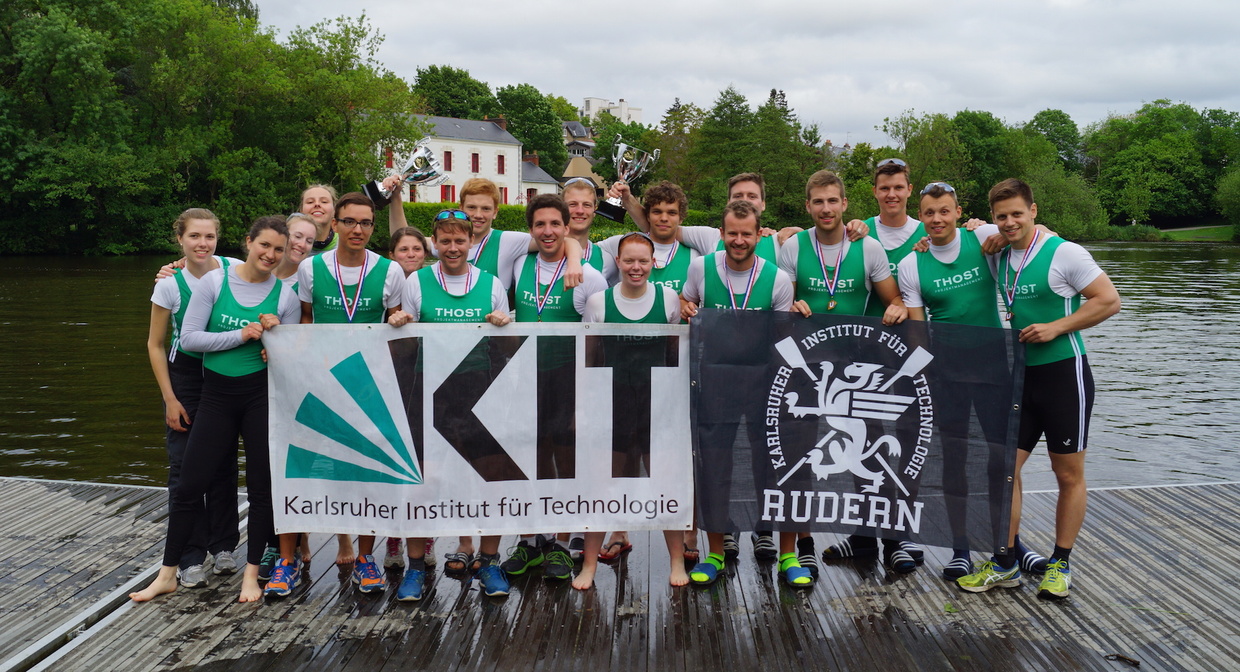 In addition to numerous French colleges, rowers from Spain, Poland and Serbia also came to the event.
The Karlsruhe men's eight lived up to its role as favorite and won both the 1000m and 500m distances. The men's double sculls were also strong and won the 1000m. On the sprint course they had to admit defeat by a few hundredths to the local heroes from the "Université de Nantes".
The women of the university team were in no way inferior to their male colleagues: In the double four, the women from Karlsruhe were able to secure the much-coveted trophy over the 500m.
Self-confidence for upcoming tasks
The good results and a total of four trophies provide tailwind for the German University Championships, which will be held in Munich at the end of June.
Special thanks go to the Karlsruhe Rowing Club Wiking for the boat material provided and to the University of Nantes for the invitation.
Madeleine Merdes, Matthias Reichelt, Simon Gessler, Robert Schneider, Andreas von Borstel, Lars van Deyen, Lenz Kiefer, Lennart Puck, Christoph Reichelt, Lisa Merz, Maren Haid, Linda Möhlendick, Linda Kromer, Christina Koelle, Markus Schudock, Moritz Schineis, Adrian Elter and Christoph Umminger participated in Nantes.