Julian Howard wins silver at DHM Athletics
Julian Howard wins silver at DHM Athletics
On May 13 and 14, the German University Championships for track and field athletes took place in Münster. Due to the long journey time, the team from Karlsruhe with five participants was significantly smaller than at previous events.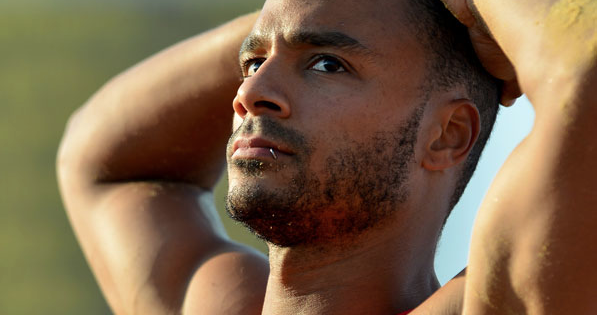 In the men's long jump it looked for a long time like a victory of the favored Julian Howard. Unfortunately, his 7.25 m were not enough for victory in the end. He was caught in the last attempt and had to be satisfied with silver this year.
The Karlsruhe team was nevertheless able to convince and the athletes produced strong performances, some of which reached the top 15.
Already on the first day of the competition, Marcel Bosler lifted his shot to 16.10m, which earned him 4th place in the shot put. On the same evening he achieved another final placement with his discus with the 5th place (48.31m).
Carolin Becker, initially entered in the long jump, competed in the triple jump after changes in the schedule and missed the final competition by centimeters: 11.27m meant ninth place for her in the end.
Two students from Karlsruhe also competed in the running distances: Katrin Wöhlken finished her 800m run in 2:22,11min as 12th, Philipp Kern the 5000m in 16:07,12min on the 14th place.
Photo: Alex Vogel