International regatta with KIT participation
On 16 and 17.05.2015 the 98th International Hill Regatta took place in Essen at the Baldeneysee. In front of the eyes of the national coach, the second small boat check was already run on Thursday.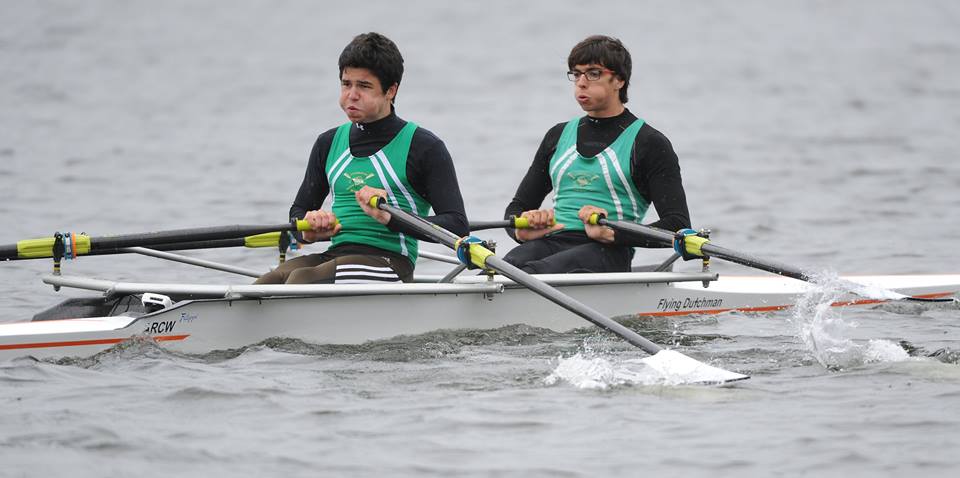 For this the first 12 U23 places from the small boat championships were invited to compete again on 2000 meters in the small boat and to secure places for the national team.
For the KRV Cedric Kulbach started in the lightweight men's single. In the preliminary heat, despite a missing bow, the finish photo decided on the third place and thus for the entry into the A final. Here Cedric was able to fight his way to fourth place and thus drew attention to himself for the further formation of the team boats. Coach Ralf Thanhäuser, who had traveled from Karlsruhe especially for his athlete, was very pleased with this result.
On Saturday Cedric and his partner Joachim Agne from the Akademischer Ruderclub Würzburg competed in the lightweight double sculls. Already in the preliminary race they had to face the favorites of the final race. In the most difficult conditions the third place and thus the entry into the final was rowed. In the final the best 4 boats of the two heats fought for the victory. The KRV team faced opponents from Poland, Ukraine, Great Britain and Germany. In the strongest headwind, Cedric and his partner in two were able to prevail against the foreign competition in an exciting final sprint and achieved second place behind the first seeded lightweight double sculls of the German rowing association. On Sunday the weather was much better, but the result of the day before could not be repeated. Already at the start the boat from Great Britain and Ukraine showed a stronger side than on Saturday. In the end they could be happy about a third place and a very successful weekend.
The next challenge for the seniors of the KRV is the international regatta in Ratzeburg as preparation for the German Youth Championships. Here Adrian Elter and Moritz Schineis will compete in the lightweight four without and Cedric Kulbach in the lightweight double sculls and double four. Cedric Kulbach could receive great honor: "The regatta in Ratzeburg is considered the nomination regatta for the World Championships. If it goes well, I will be racing the boat at the U23 World Championships."