Karlsruhe surfers at adh-Open 2015
From May 23 to 30, 2015, the German surf scene once again looked to Seignosse: this year's adh-Open surfing events took place in the small town on the French Atlantic coast north of Biarritz.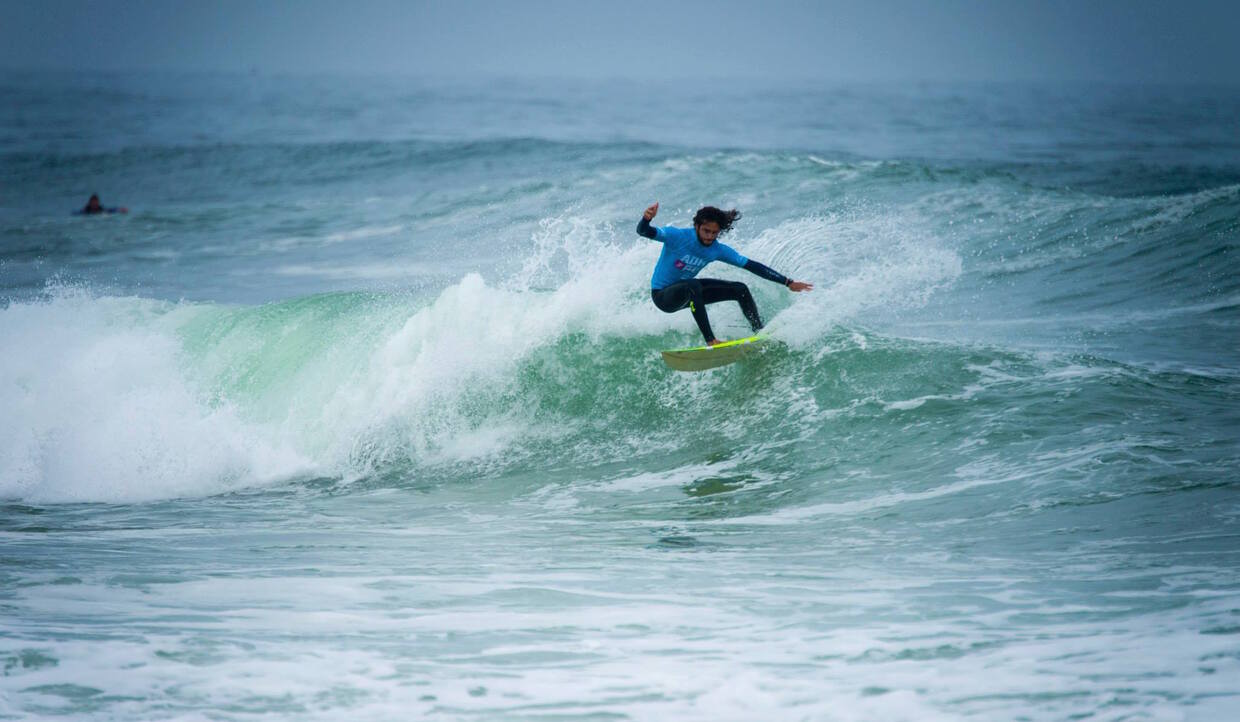 More than 200 competitors competed in the categories Longboard Women, Longboard Men, Open Women and Open Men at the biggest German surf contest and were supported by several hundred students.
In the contest four surfers compete against each other in heats of 15 minutes and try to convince the judges of their skills. The judges evaluate the athletes mainly in terms of technique and wave selection, as well as the number and execution of maneuvers. The two best waves are included in the result with up to ten points per wave.
The changing wind and wave conditions and the north-south currents typical for France presented the participants with some challenges. In the top-class field of participants Benjamin Brett and David John (shared 77th place), Manuel Görthofer (68th place) and Daniel Berberich (61st place) already had to say goodbye before the quarter finals. It went better for Stefan Gaß, who could achieve the 33rd place.
Best athlete of the WG Karlsruhe at the adh-Open was Jose Marcos Juan Ortega (picture). Although he had to compete several times in heats against the later defending champion Alexander Tesch from Hamburg, he knew how to convince the judges and secured an excellent 5th place.
Around the contest there was a remarkable supporting program for the participants and visitors: Surf flea market, skateboard contest, live concerts and a beach clean-up. In addition, beginners were offered the opportunity to learn how to surf in beginner courses.