KIT Judoka as guests at DHM in Rostock
The German University Championships (DHM) in Judo made a stop in Rostock at the Baltic Sea this year. Almost 500 judoka came together on the first weekend in June to compete in individual, team and newcomer competitions.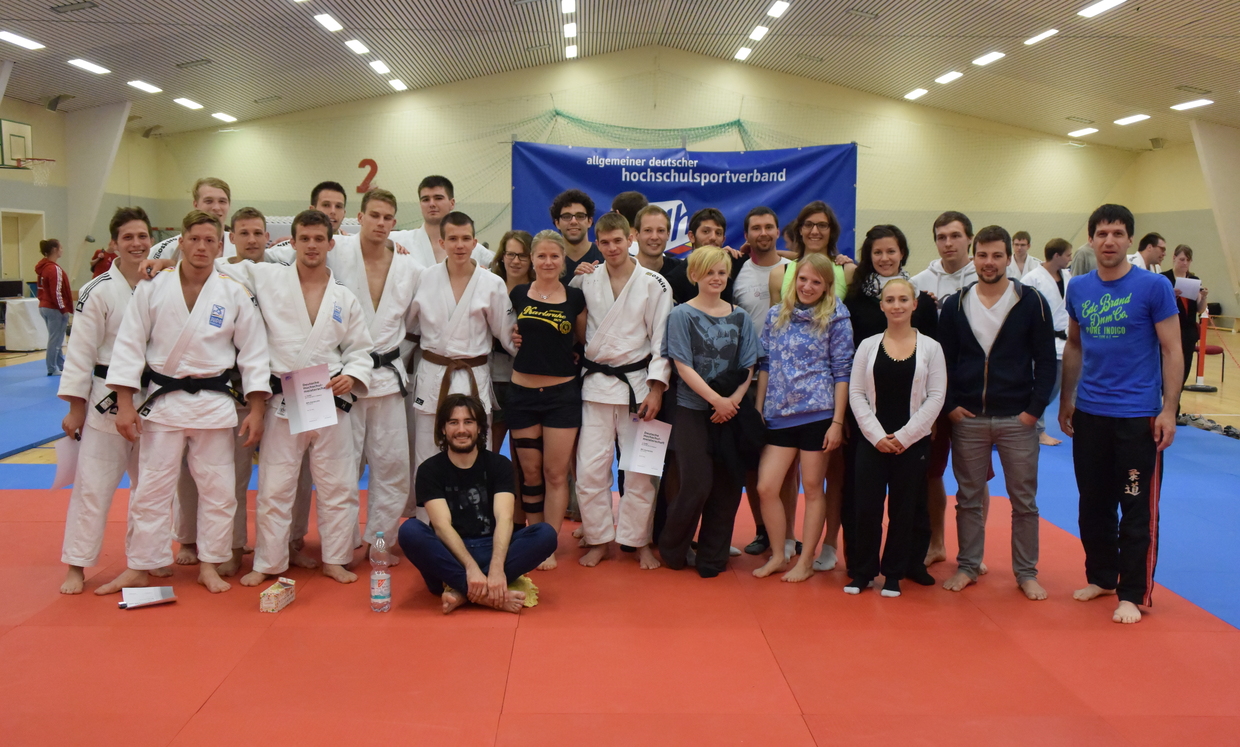 Highly motivated and not even stopped by a flat tire on the way there, 20 fighters from Karlsruhe faced the student national competition.
The weekend started with the individual competitions on Saturday and Philip Müller was particularly convincing on this day. He fought his way into the final of the weight category up to 73 kilograms, which was the most heavily populated with 69 participants. There he had to admit defeat only to the reigning German champion Tobias Schirra of the TU Darmstadt. With his strong performance, Philip qualified for the European equivalent of the DHM, the European Universities Judo Championships, which will be held in Reims, France, on Oct. 7-11, 2015.
But other Karlsruhe judoka were also successful. Fifth places went to Melanie Gallmeier (-48 kg), Annemarie Schmidt (-52 kg) and Florian Hoffmann (-81 kg) and seventh places to Angelika Schulz (-70 kg), Jennifer Uhlig (+78 kg), Jannis Hill (-81 kg) and Arnold Resch (-90 kg).
In the team fights on Sunday Karlsruhe started with a men's, a women's and a newcomer team. After defeating Aachen in the semifinals, WG Karlsruhe reached the men's team finals for the third time in a row after 2013 and 2014. The Bochum competition team was waiting in the final. Despite a quick opening victory by Sascha Kirschen (-66 kg) in the first bout of the match, the fighters from the Ruhr metropolis could not be ruffled. As in 2011 and 2012, the Karlsruhe judoka lost narrowly in the final. Thus, however, secured an excellent second place.
All in all, this year's DHM was once again an extremely successful weekend for the Karlsruhe judoka.