Bronze for KIT Relays in Orienteering
At the German University Championships Orienteering in Stuttgart, the Karlsruhe relay teams achieve bronze twice. Despite the unfavorable date and absences due to illness, the KIT runners show good performances.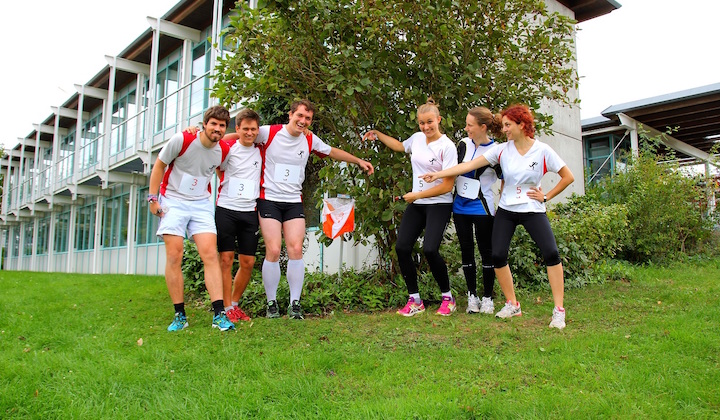 Unusually late in the year, the German University Championships took place this year on September 26/27 in Stuttgart. Unfortunately, this date in the lecture-free period or exam period, even in parallel with some state events and international events resulted in a historically low number of participants. Therefore, the Karlsruhe team was smaller than in previous years, although they had the shortest journey after the Stuttgart team.
The individual championships on Saturday took place in the Schnellbachtal and demanded a lot of condition and concentration from the runners. In the men's race, Erik Döhler from Karlsruhe mastered the course the fastest, although he still goes to school and was therefore not rated for the DHM. In competition Shankara-Isha Berger reached a very good 6th place, behind him Georg Hinkel landed just in the top 10.
In the women's competition, Lena Hinkel, the only Karlsruhe starter due to illness, achieved a respectable 10th place.
From a sporting point of view, things went better on Sunday in the relay. The Karlsruhe women's relay team with Carina Mieth, Tamara Treptow and Lena Hinkel finished in third place. The men's relay team with Georg Hinkel, Felix Czink and Shankara-Isha Berger had an exciting race for the silver medal with the team from the University of Stuttgart. Final runner Shankara-Isha Berger was beaten by his brother Ananda by a narrow margin of eleven seconds and thus the Karlsruhe men's relay team "only" won bronze.