Season highlight windsurfing excursion Lake Garda
20 KIT windsurfers take part in the excursion on Lake Garda.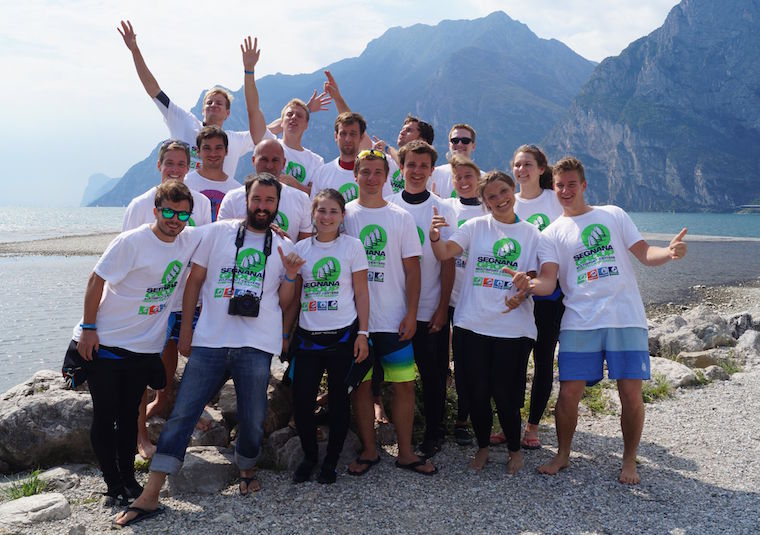 After numerous surf sessions at the Leopoldshafen quarry pond, the KIT university sports group windsurfing went on an excursion to Lake Garda in Torbole with a record participation of a good 20 participants.
The long-awaited season highlight at the beginning of September took place for the fourth time now and could again meet all expectations.
In the morning the flat water offered ideal conditions to deepen the basics like the fast tack and jibe. While the wind died down at lunchtime, the time could be used for refreshments and to enjoy the fantastic view of the mountain panorama. Just in time for the afternoon, the wind had shifted and picked up again, so that the advanced sailors could now let off steam in wavy conditions. Gliding in the trapeze and first jump attempts were on the program. So all participants could improve their skills individually. In addition to surfing, there was of course time for climbing trips to the nearby climbing paradise of Arco, so that in the evening everyone could enjoy their well-deserved Italian pizza or pasta. Despite all the sports, the nightlife was not left out, which led to many great evenings together.
All in all, we can look back on a great week with a super group that can hardly wait for next year.