KIT apparatus gymnasts successful at DHM
On the weekend of November 4-6, 2016, the German University Championships in apparatus gymnastics took place in Chemnitz.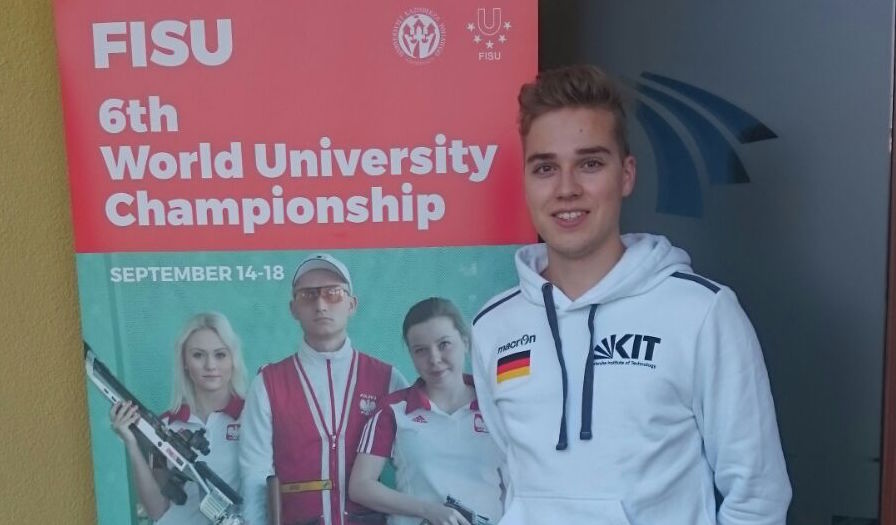 The DHM team competitions on Friday also served as qualification for the apparatus finals. In the team results, the men finished 8th out of 23 participating universities with an outstanding performance on the last apparatus. The women's DHM team became German Vice University Champion with 133.250 points in the following round, which was duly celebrated by the approx. 50 Karlsruhe gymnastics fans who had come along.

Men's team secures the title

On Saturday morning, the competitions of the ADH Cup were held, where the Karlsruhe women's team achieved a solid 13th place out of 23 colleges as well. The men's team was able to secure the title of German University Champion with 222.20 points after an almost perfect competition and cleanly performed routines.
As a crowning conclusion, the apparatus finals followed, in which the WG Karlsruhe was represented by 4 gymnasts.
Lazar Bratan (39) competed in the men's vault final after having been a judge in 3 rounds at the ADH Cup and won the 4th place.
Afterwards, Marlen Di Nocco earned 5th place with her perfectly choreographed floor routine. Two gymnasts started for the WG Karlsruhe in the beam final. Charlotte Knab was able to secure 4th place here and the former national gymnast Maike Roll became German university champion on the women's beam with a one-point gap.

The gymnasts from Karlsruhe look back on a very successful weekend in Chemnitz and are already looking forward to the next German University Championships.