KIT Golfers among the Best 10 at DHM
KIT Golfers among the Best 10 at DHM
The DHM Golf 2016, organized by the University of Erlangen-Nuremberg, took place from October 15-16 at the Golf Club Herzogenaurach.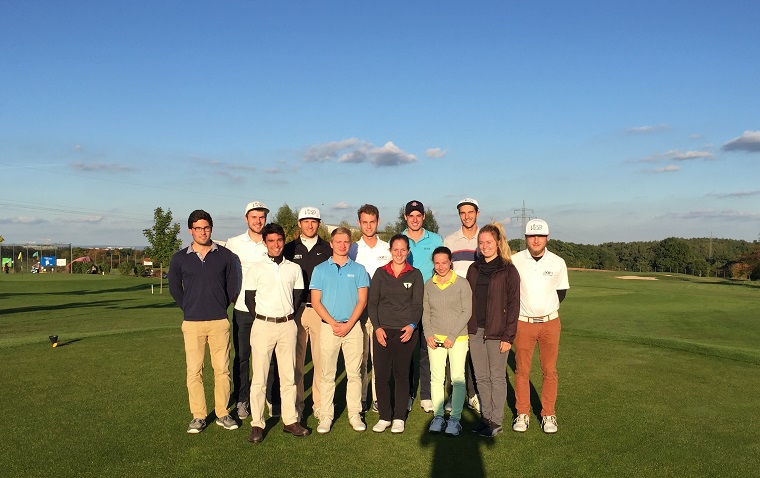 KIT arrived with twelve players and was once again one of the most strongly represented universities. This time only outdone by the hosts.

In best weather on Saturday and Sunday on a perfectly maintained golf course 36 holes of counting game were played
and the winners in the categories individual men, individual women and team were determined.
This year again many top-class players, who normally play in the 1. or 2. Bundesliga
prove their skills, from various universities were present. Therefore it was clear from the beginning
that it would not be easy to achieve very good results.
Three players from Karlsruhe among the best ten
Nevertheless, three players from Karlsruhe managed to place among the best ten in their category.
their category.
Also in the team ranking the successful tradition of the last years could be continued with a third place
of the team Karlsruhe 1 could be continued.
Of course, many still remember our home success from 2013, where we won both the men's individual title and the team title.
both the men's individual title and the team title to Karlsruhe. Nevertheless it was again a full
success and we are already looking forward to the DHM 2017.
The dominance of Munich of the previous year could be broken, the players of the TU Munich could
only defended the team title this year.
The individual titles went to the home team from Erlangen/Nuremberg (men) and to Münster (women).