College Series Mixed Fastpitch Softball in Mainz
On 5/25, the S-Cargos had their second day of play in this year's College Series Softball. 14 snails went to Mainz in the best weather and got a win.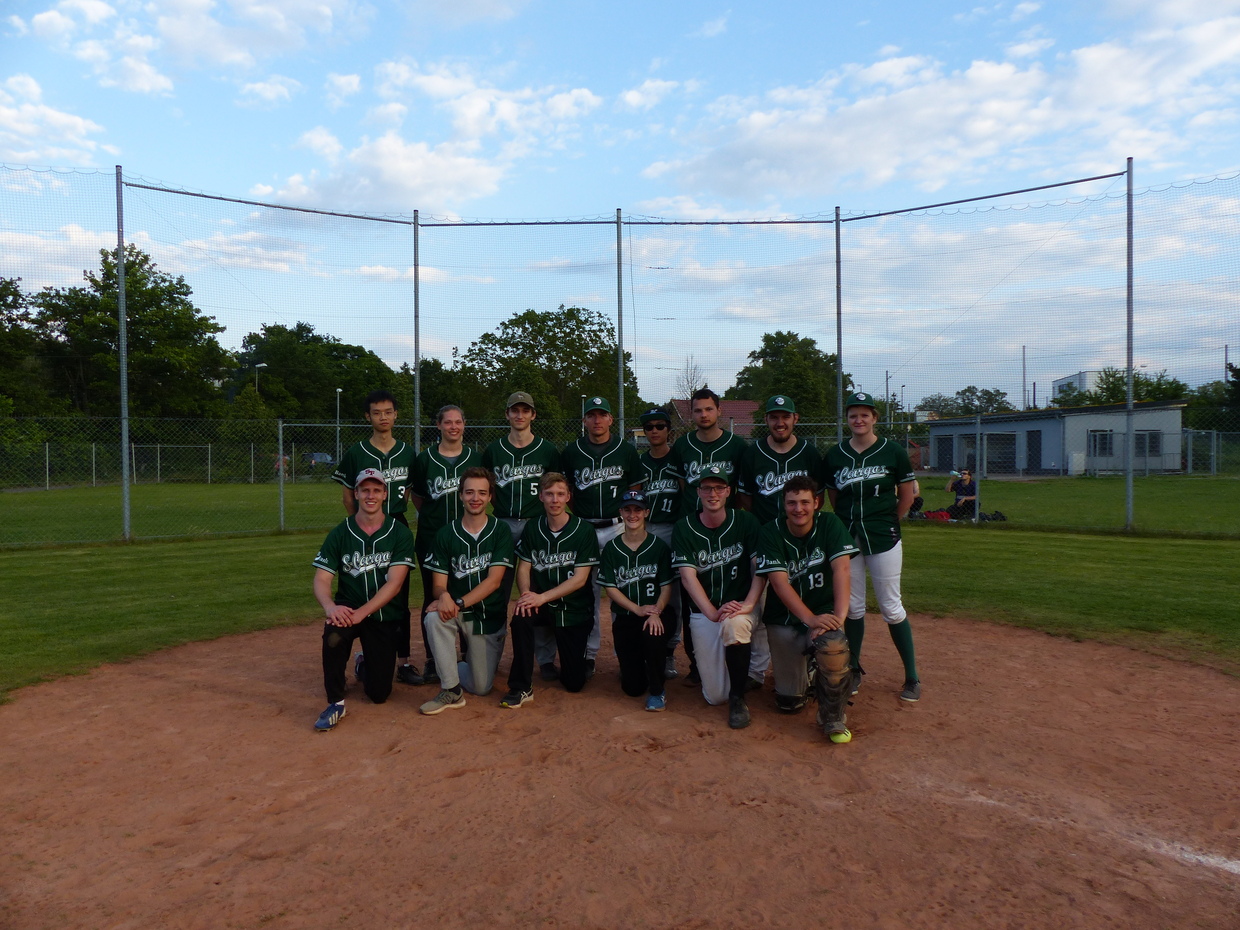 In the first game against the Landau Lazy Bones, Landau took the lead with three runs in the first inning. In the meantime, the snails were able to equalize briefly with an inside-the-park home run and held their ground until the fifth inning. In the fifth inning, however, Landau pulled away. The game ended 13:3 for Landau.
The second game against the hosts started badly for us from Karlsruhe. Three up, three down. However, the defense stood well and in the second inning, the offense also worked. After the third inning, the snails led with a hard-fought point lead against the Mainz Sputniks. Unfortunately, this could not be held. At the end of the fifth inning the snails saved themselves by a flyout of their rightfielder into the next inning. At the end of the sixth inning, however, the victory of Mainz was certain with 23:12.
The third game was the legendary Baden derby: Karlsruhe S-Cargos against Freiburg Warthogs. The Schnecken started the game well, allowing only one run in the first inning and scoring four times themselves. In the second inning, the Warthogs were still able to hold their own slightly, but always suffered from injuries and fatigue. In the following innings Karlsruhe pulled away and finally won 16:3 against struggling Freiburg.
Conclusion of the game day: The Karlsruhe S-Cargos have rejuvenated themselves strongly - for two thirds of the players it is the first season. However, we showed ourselves to be a highly motivated opponent who should not be underestimated.