DHM Swimming in Würzburg
On the weekend of May 24-26, the German University Swimming Championships took place in Würzburg.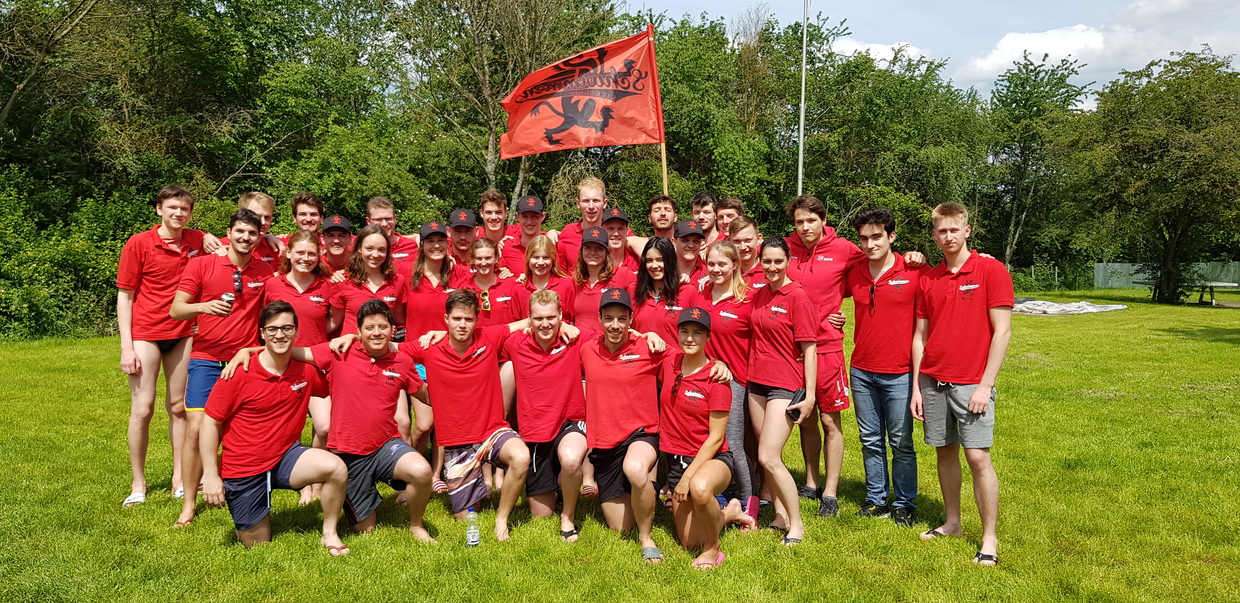 Over 500 participants from 108 universities delivered an exciting and successful competition over 3 days. From the swimming team of the Karlsruhe Institute of Technology started 34 highly motivated swimmers, who gave their best despite very strong competition. The team was the second largest competing team after the host Uniteam from Würzburg.
On the first day of competition, Benedikt Sell just missed the podium in the 200m backstroke and the men's 4 x 100m crawl relay team finished in sixth place with an outstanding time of 03:40.91.
The Karlsruhe swimming team not only convinced with brilliant swimming performances, but also always provided a good atmosphere during the competition, which motivated all active swimmers even more. With loud chants and cheers, the hall shook throughout the day.
The second day of competition started with a remarkable 8th place of the Karlsruhe women in the 4x100m medley relay in a time of 5:08.03. Considering that German squad swimmers participated in the championships, this success is even more creditable.
The most successful swimmer from Karlsruhe this weekend was Christian Sax. He made it to the finals in 3 distances (50 backstroke, 100 backstroke and 50 freestyle). In these disciplines he reached the 6th, 7th and 8th places. With his time over the 50m freestyle Christian even made the qualification time for the German Championships. Congratulations!
In the evening of the second competition day, the fun relays traditionally took place in the swimming hall. Here the Karlsruhe team could convince with fighting spirit and motivation, so that all 3 teams made it into the final. In the final, the strongest team was only beaten by the team from Münster. A quite considerable success!
The Karlsruhe team spent the night together with the teams from Braunschweig, Aachen and Heidelberg on a camping site near the swimming hall. With almost always good weather, the Uniteams celebrated the successes of the competitions together.
In the name of the Karlsruhe swimming team we would like to thank the hosts from Würzburg again. Next year we will attack again!