Kitecamp 2019
Whitsun Camp 2019 began early summer this year on June 09.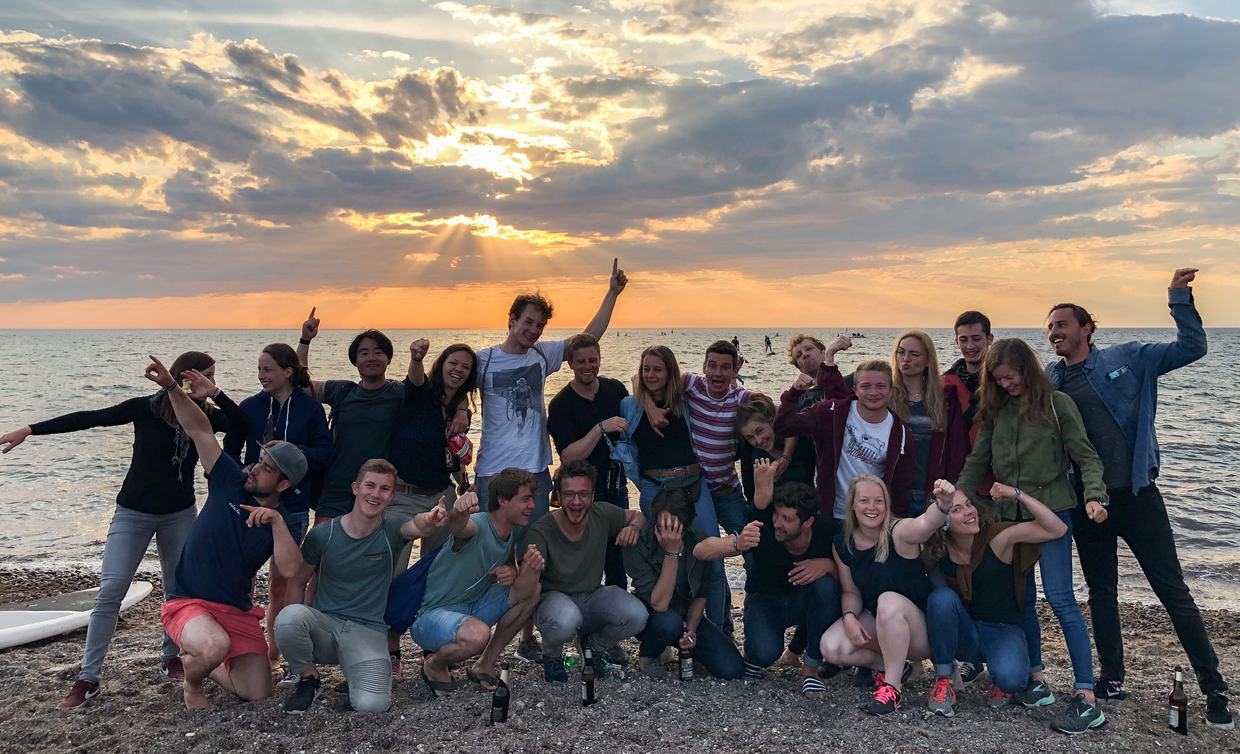 Six assistants and 16 students took the journey to the beautiful Rerik at the Baltic Sea. Five intensive kitesurfing days were ahead. The course took place in cooperation with the surf school Supremesurf in Pepelo at the Salzhaff.

The participants lived in a vacation home settlement close to the Baltic Sea. Thus the evening beach campfire was not long in coming.
The first windy experiences were made on Monday in the Saaler Bodden. This offers just like the closer situated Salzhaff, a spacious shallow water area. Beginners and advanced surfers can let off steam here.
The wind attracted the advanced kiters to Kühlungsborn the next day. This Baltic Sea spot offered enough wind and small waves.
Meanwhile, the beginners were allowed to familiarize themselves with the theory with the support of the kite instructors and assistants. Thereby they deepened topics like flight physics and meteorology in group work.
On the windless Wednesday the students could spend a great beach day at the Supreme Surf Beachhaus in Warnemünde. On this "Waterman Day" they got taster courses for the disciplines: stand-up paddling, surfing and windsurfing.
In the following days every free minute on the Salzhaff could be used for kitesurfing experiences.
The last evening was rounded off with the kitesurfing and bulli festival ZuParken. Here was also our group photo in the sunset and together we celebrated the beautiful week until late at night.