Sportsman summer party 2019
On 11.07.2019, the second edition of the summer festival was held in the area of the Institute of Sport and Sport Science (IfSS).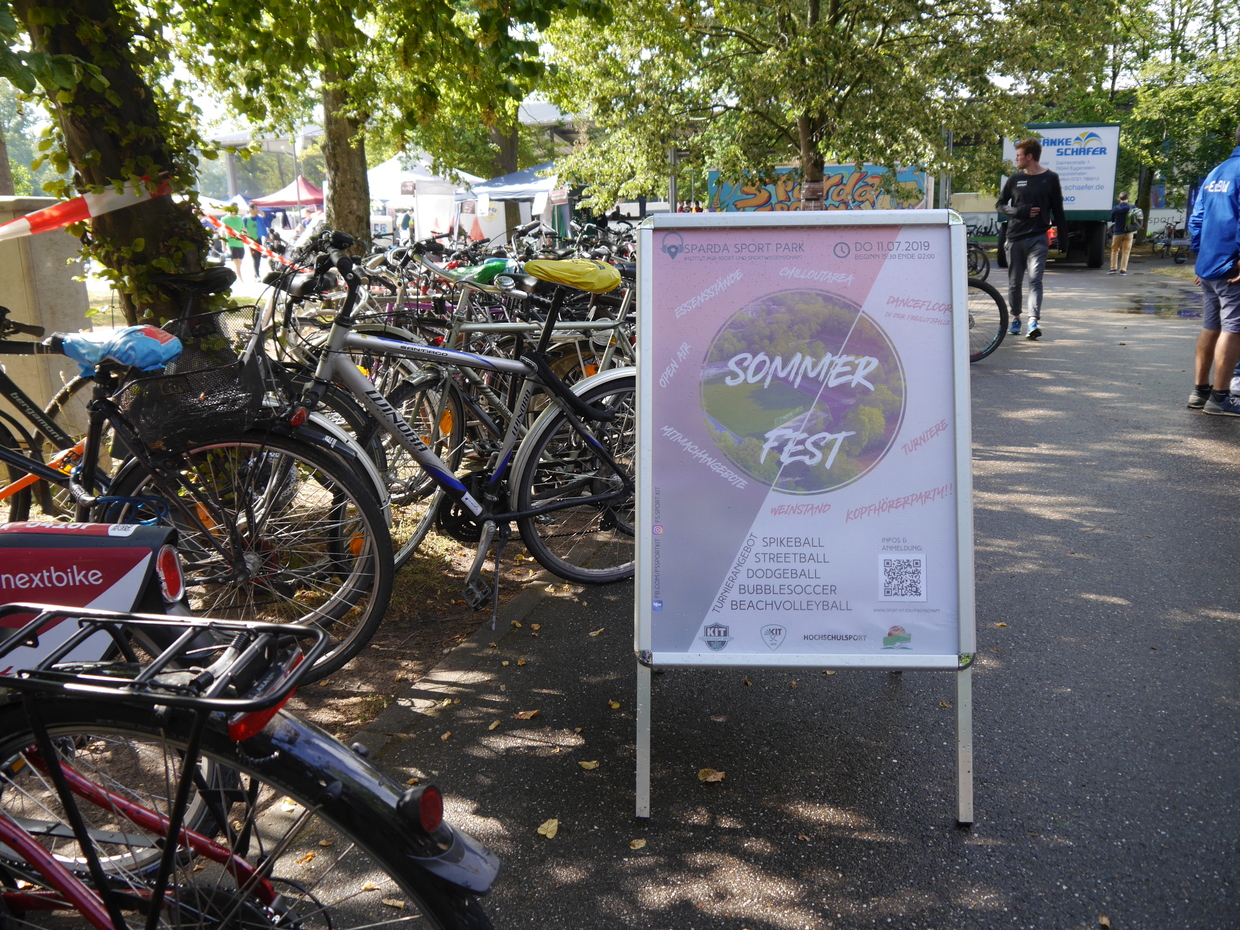 Despite the modest weather, visitors came in large numbers to stroll around the event or participate in one of the sports tournaments. At bubble soccer, beach volleyball, dodgeball, soccer or spikeball, the athletes provided exciting and fair competitions. At one of the participatory offers, one could prove one's skills or shoot at the soccer darts for a small donation to the sportsman's heart. The culinary highlight and the physical well-being were provided by the university sports groups, the student council quenched the thirst of the visitors with beer and shandy, wine was available from the lecturers of the IfSS, and the eSportsmen of KIT SC mixed the appropriate cocktails. In the evening, the guys from Illusion set the mood in the open-air hall at the unique Köpfhörerparty. All around a great party with many highlights!
The organization team would like to thank all participants, helpers and visitors for their assistance at this year's summer festival! Without the commitment of voluntary supporters such a successful festival would not be possible. THANK YOU!
Click here for the picture gallery!