Split 2013, EM Diary: Entry 6
Split 2013, EM Diary: Entry 6
Placing round place 5-8 and the conclusion of the tournament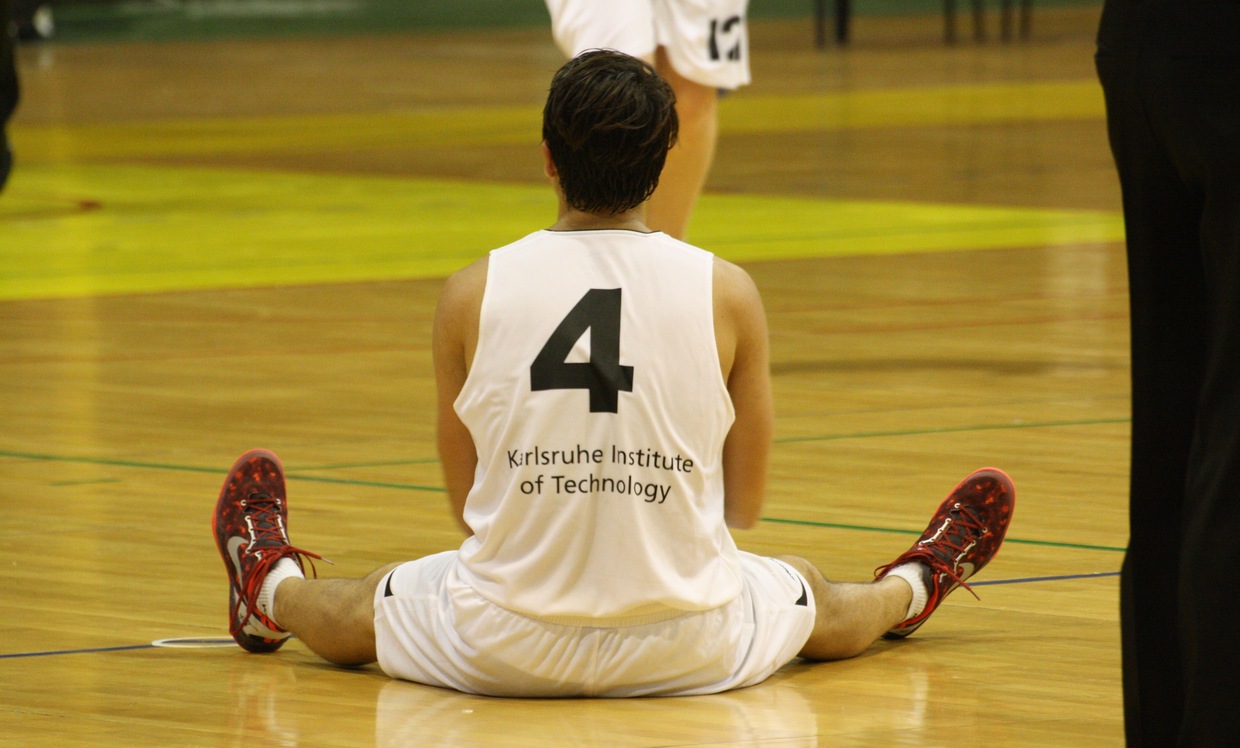 After the deserved defeat against the Croatian host, our team had to face Sporthochschule Köln in the semifinals of the placement round.

At the beginning of the game, the opponents from the cathedral city were more concentrated and quickly led by up to 25 points in the first quarter. In the course of the game, our boys then got going better and were able to reduce the deficit to 5 points in the third quarter. However, due to slight mistakes, we allowed our opponents to pull away again to 19 points and deservedly lost the game with 60:79.

In the match for 7th place, the KIT team faced the University of Vienna on Sunday.
In the first quarter, our boys were much more alert this time and quickly led 11:8. However, the good start should prove to be a flash in the pan. The Austrians got better and better into the game and led 23:13 at the end of the first quarter.

In the second part of the game, our boys could not reduce the gap and even went into the halftime break with a 34:52 deficit.

Also in the third quarter you noticed: After the great fight in the semifinals against Croatia, our guys were simply out of steam. They tried everything to come back...but the Viennese brought a 12 point lead into the last quarter.

In the last 10 minutes of the tournament, after the intense games of the week, our boys had to let the Austrians pass one after the other, fought exemplary, but in the end had to accept a deserved 83:103 defeat.

In the interview after the game, delegation leader Dr. Dietmar Blicker and coach Uli Himstedt answer questions.

After the game the delegation visited the finals of the women (Bochum unfortunately lost after a great fight against the strong girls from Belgrade) and the men (Split won against the University of Istanbul sovereign with 70:43). After a nice award ceremony and the corresponding closing ceremony we will travel back to Germany on Monday.

In summary, the European Student Championship in Split was a great experience for all participants and we could be very satisfied with the shown sportive performance. Also for the many KIT SC Gequos players in the team the matches were a great preparation for the season.

After all, this year they belonged to the best university teams in Europe and with an 8th place in this tournament they can go home with their heads held high.
In the picture gallery you can find the impressions of the last entry... Matches against Cologne and Vienna and the finals!

The sport.kit team says goodbye to Croatia and wishes all sports and basketball fans a great summer.