Tennis Masters U with KIT participation
The student tennis elite met from 04-08 December in Rennes, France, for the unofficial World Student Team Championships. Not surprisingly, the new and old champion came from the USA. The German team ended up in fifth place.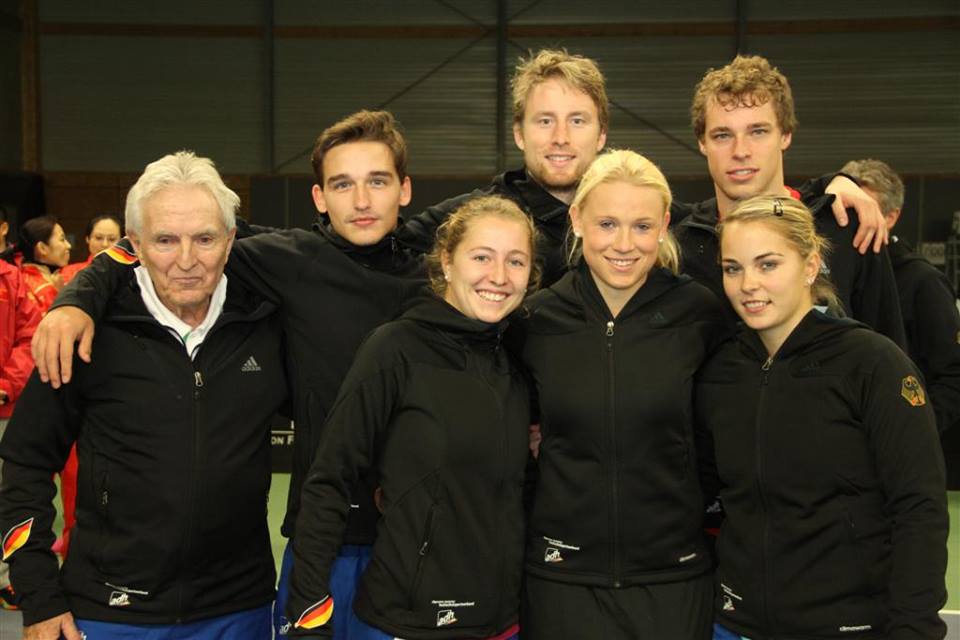 The best male and female tennis players from Belgium, China, Ireland, Great Britain, France, Russia, the USA and Germany met in Rennes, France, and played for the title of the world's best student team. "The level was, as expected, very high. The USA, for example, competed with the reigning Juniors Wimbledon winner Noah Rubin," looks back adh discipline head Dr. Uwe Scholz.
The German team included sports student Anna-Benita Fuchs from the Karlsruhe Institute of Technology.
The German team was very strong and balanced with the women Stefanie Stemmer, Anna-Benita Fuchs (photo:right below) and Desiree Schelenz as well as with Michel Dornbusch, Mattis Wetzel and Ralph Regus in the men's team.
The German team had an unfortunate start to the tournament. In the opening match against the neighboring country Belgium, the students from the Federal Republic had to admit defeat with 2:4. The two German points came from Michel Dornbusch (DSHS Cologne) in the singles and in the doubles with his partner Mattis Wetzel (also DSHS Cologne). Despite missing out on the medal, the team of the adh clearly improved in the further course of the tournament and won superior 7:0 against China. Also in the match for fifth place the team around head of delegation Dr. Uwe Scholz and coach Rüdiger Bornemann showed an excellent performance against Great Britain. In an exciting and at times high-class match, the team narrowly defeated the British 4:3 in the end and thus secured fifth place. "Overall, I am very satisfied from a sporting point of view. The tournament was very well organized and the atmosphere was very friendly and fair," said Scholz, drawing a positive overall conclusion.

The title was once again secured by defending champion and tournament favorite, the USA. As expected, the US team beat the hosts from France in the final.