DHM Karate 2013 in Paderborn
Karatekas from all over Germany were guests in Paderborn on May 4, 2013 to determine the new German university champions in over 20 disciplines and weight classes.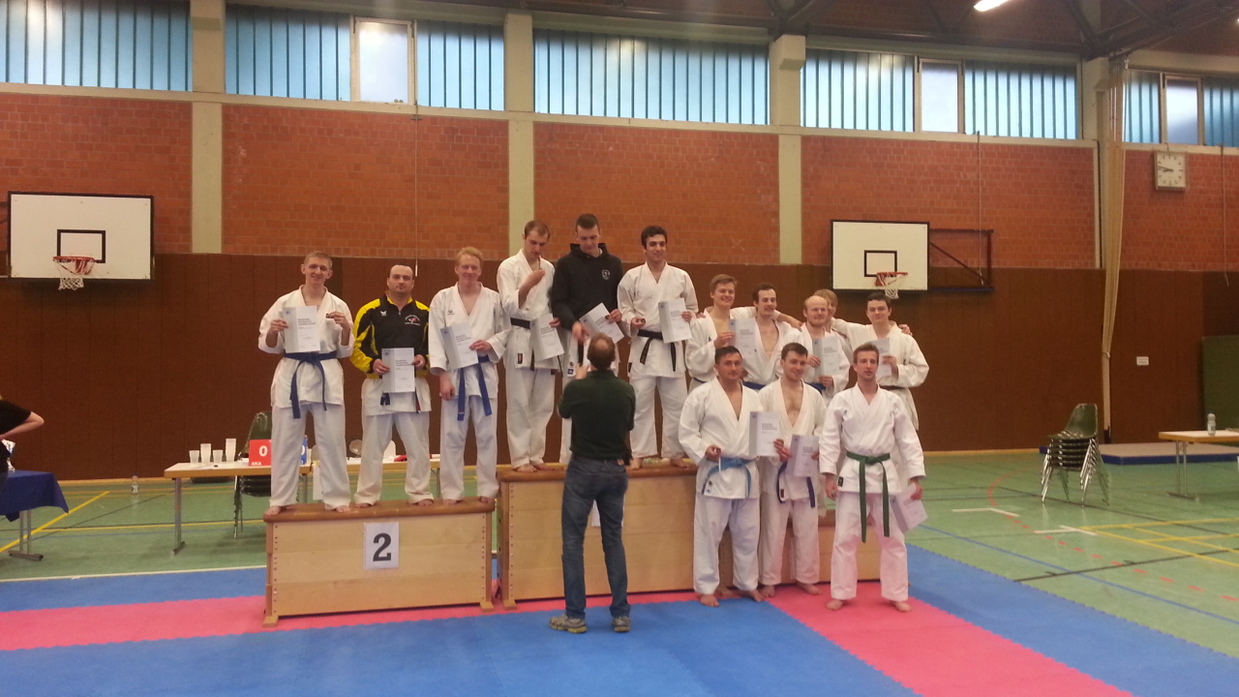 On May 4, 2013, the German University Karate Championship took place in Paderborn. Almost 170 athletes were present at the University of Paderborn. This meant a new record participation, on up to four fighting areas, the new German University Champions were determined in parallel until the early evening hours.

KIT was also represented at the university championship with 12 fighters. In the free-fight category (Kumite) up to 84 kg, Hannes Weinhold won the third place. Especially in the team competitions the KIT fighters were very successful, they won the 2nd place in both categories, Kumite and Kata.
For the Kumite team Jens Maisenbacher, Hannes Weinhold and Vasilije Stekovich fought. In the semifinals they managed a victory against the team of WG Kassel, which had started as last year's winner as a clear favorite in the tournament.
Unfortunately, the kata team had to admit defeat in the final to the state squad athletes of WG Munich. Nevertheless, the demonstration of the kata "Gojūshiho Shō" as well as its bunkai earned great applause. The members of the team, Frank-Wido Hofstetter, Hannes Weinhold and Rémi Lobo had rehearsed the performance for two weeks and were ultimately very pleased about winning the silver medal.

The KIT karateka were very enthusiastic about this year's university championship and are already looking forward to next year's DHM.