University sports basketball players at the Eurokonstantia
After the opening ceremony on Saturday, 18.05 officially began the Eurokonstantia 2013, in which the basketball players of the University Sports KIT were also represented.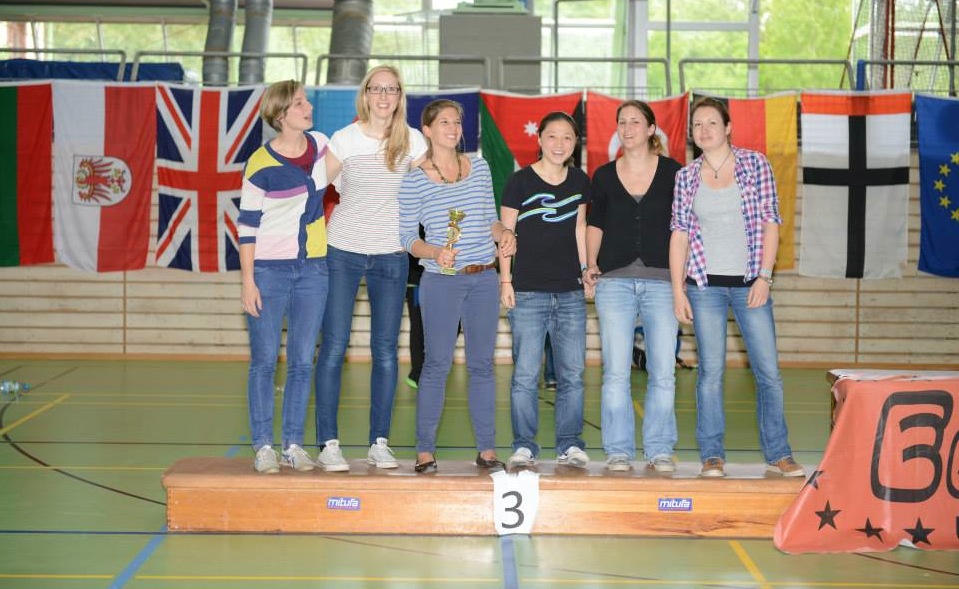 The first match against the team of the University of Beirut took place in beautiful weather. Unfortunately
the KIT girls had to admit defeat against the physically superior guests from Lebanon.

On Sunday, the games were played indoors and the basketball girls from Karlsruhe won their first game of the day
first game of the day against the hosts from the University of Konstanz. In the second game against
"Konstelicious", which consisted mostly of the regional league team of the TV Konstanz, the
Karlsruhe basketballers kept up for a long time, until the conditionally stronger Constance women pulled away in the last minutes.
minutes pulled away.
So in the last game of the day they played again against the Uni Konstanz.
This time it was about the third place. Even more clearly than in the first game the Karlsruherinnen could
against the University of Constance and thus secured themselves a place on the podium.

Since there were no more games on Monday for the Karlsruher basketball players, they used the time before the
the rugby and lacrosse teams of the KIT before the award ceremony.

After the award ceremony, we made our way back home to Karlsruhe, exhausted but satisfied.
All participants had a great weekend and are already looking forward to the Eurokonstantia 2014