Lacrosse university sports team takes second place at Eurokonstantia
On Friday, May 17, our men as well as lady headed towards Konstanz to experience an exciting lacrosse weekend. In Konstanz the 8th Eurokonstantia took place, a sports festival with almost 1000 students from all over the world.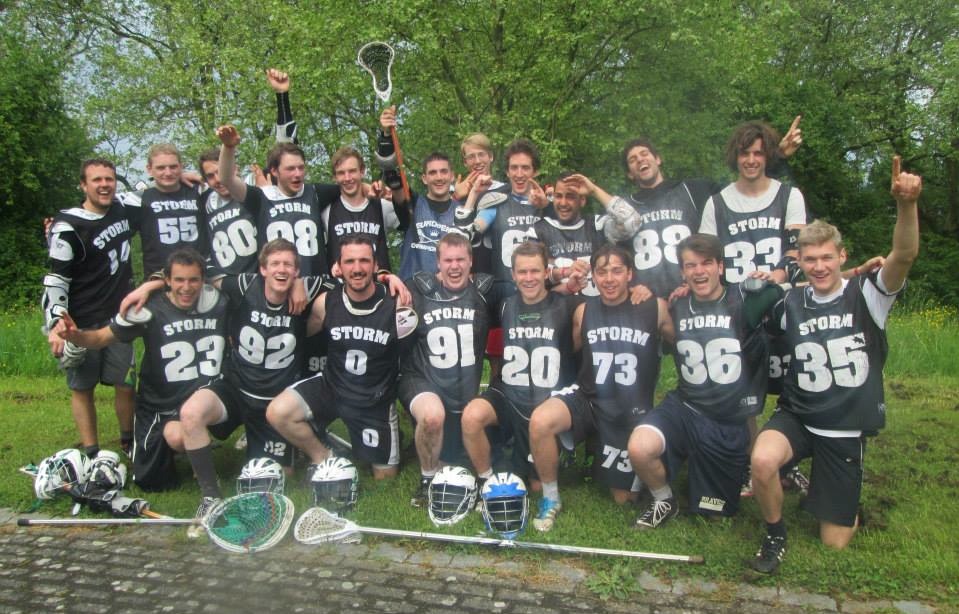 After exploring Constance's nightlife on Friday, the preliminary round matches against host Constance and against Tübingen were on the agenda on Saturday. Despite fighting heart and well played opportunities, both games were lost. At the end of the 2nd game, the team did not hang their heads, but looked determinedly towards Sunday.
In the evening, the Rock Night on the sports grounds of the University of Konstanz was on the agenda, where many new contacts could be made.
On Sunday, the team was well rested on the court at 10 am and wanted to get the first win against the pick up team consisting of Freiburg and Ulm. Both halves were hard fought, but fair. In the end, the Pick up Team could celebrate their first victory of the preliminary round. For Karlsruhe Storm this meant the 3rd defeat in the 3rd game and 4th place in the preliminary round. In the afternoon Karlsruhe Storm had to play against the 1st of the preliminary round, Konstanz. The winner qualifies directly for the semifinals on Sunday.

The game started very fast, as demanded by the captain, so that it was not surprisingly 1:0 for Karlsruhe after a few minutes. Constance quickly equalized, but further scoring chances were scarce, as the Karlsruhe defense harmonized very well and nipped almost every Constance attack in the bud. So it was 2:2 at halftime and everything was still possible. Despite numerous penalties, Karlsruhe continued to play with concentration and determination in the 2nd half. Towards the end of the 2nd half, the bag was closed. Through two excellently played power plays, Karlsruhe was 4:2 in front, which also meant the final score. After the final whistle, there was exuberant celebration as the impossible was made possible: Karlsruhe was in the final!

Karlsruhe Storm lost the final by a narrow margin of 4:2 against Tübingen.

Our only lady Isa celebrated with the pick up team consisting of Freiburg and Constance after winning 3:1 games the first place.

Besides the cup Karlsruhe Storm takes a lot of postitve memories and experiences with them. Thanks go to the Orga Team of Eurokonstantia and the University of Konstanz, who put together a perfectly organized tournament.