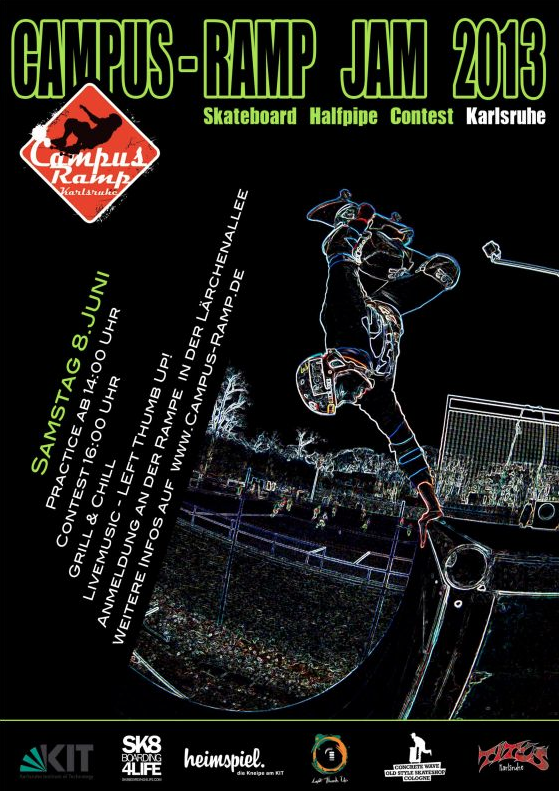 CAMPUS RAMP JAM 2013
On Saturday, 08 June 2013, a skateboard contest will again take place at the Karlsruhe Campus Ramp.
After the opportunity to practice (from 2pm) and a high class contest (from 4pm) a live band will perform. Your physical well-being will be taken care of!
More information on the homepage of the Campus-Ramp (see above) and on the flyer of the contest!