KIT Runners Are German University Cross-Country Champions
KIT Runners Are German University Cross-Country Champions
On 09 November, the German University Championships in cross-country running took place as part of the international Sparkassencross in Pforzheim.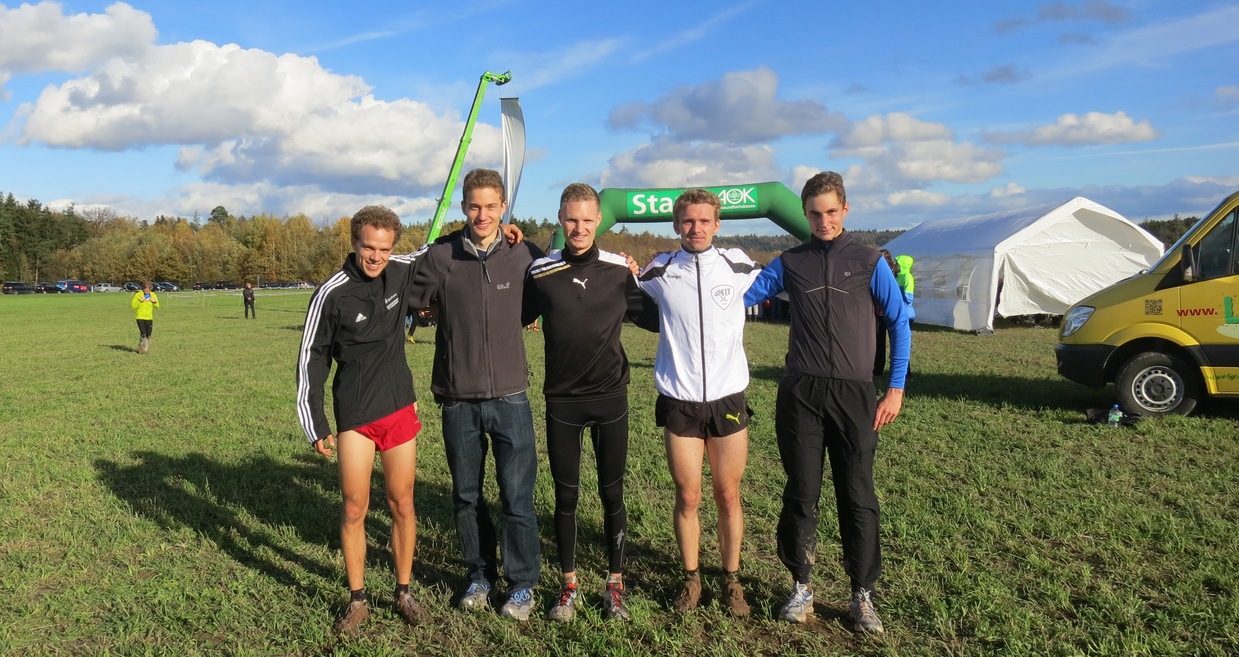 With a total of five athletes, KIT was also represented at the DHM over the 8.4km long distance. On a highly demanding and selective course of seven laps, each with two hills, two sand passages and a 100m mud passage, all athletes from the fan city showed a strong performance and were able to achieve an outstanding 1st place in the team ranking and thus the title "German University Champion". The boys from KIT relegated the runners from the University of Heidelberg and the University of Mannheim to the places.

The individual placements are also to be highly valued. Not least due to the fact that numerous German top runners with international experience started in Pforzheim.
Fabian Lutz, for example, was able to win 12th place in the university ranking with a courageous race and thus improved by a whole 13 places compared to the previous year. He was closely followed by Benjamin Thürer in 13th place, while Daniel Debertin showed strong cross-country form and finished in a strong 18th place. Felix Möhler can also be very satisfied with 33rd place out of a total of 52 starters. With Karsten Müller, who had to cancel his participation due to injury, we would certainly have had another hot iron in the fire.
One can draw a consistently positive conclusion to the DHM Crosslauf in Pforzheim. Not only the outstanding team result and the performance of the runners, but also the organizers of the HS Pforzheim, which organized a DHM for the first time, are to be mentioned. Good organization and smooth processes rounded off the event.