DHM preliminary round volleyball at a high level
Mit einer Rumpftruppe machten sich unsere Volleyballer auf den Weg zur DHM-Vorrunde nach Stuttgart. Ohne Benjamin Loritz und Fabian Schmidt vom Bundesligateam des TuS Durmersheim, die beide verletzt fehlten, kämpfte sich das Team auf guten vierten Platz.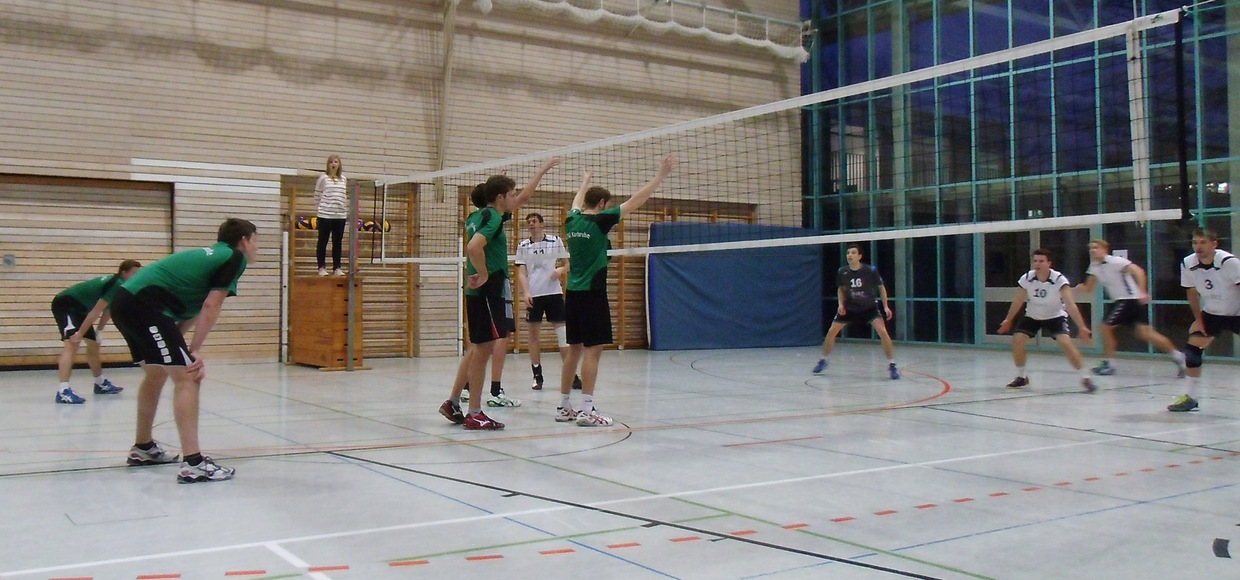 First place went to the team from Stuttgart, which had entered with its entire second-league team. Behind them, an exciting race for second and third place developed between Constance, Freiburg and the KIT team.
In the first match against the Stuttgart team, the team had no chance, but against Freiburg, a lively exchange of blows developed. Thorben Sandmeier had moved to the outside position and the Karlsruhe reception had become more stable. It was only in the tie-break that the Freiburg team was beaten by a narrow margin. Against Stuttgart 2, the team then managed an unchallenged 2:0 victory, which allowed them to save their energy for the decisive match against Konstanz. While Konstanz was allowed to take a break in between, the team from the fan city had to start directly for the fourth game in a row. With only eight players, the loss of strength was now noticeable. Against the well-rehearsed team from Constance, the Karlsruhe team held their own, especially in blocking and defense, but had to concede a few points in reception right at the beginning and could not make up this lead until the end. The team fared similarly in the second set, which they also lost by a minimal margin of 2 points.
Thus, the team has to be satisfied with the fourth place. For KIT played: Sebastian Reichardt, Sergej Hermann, Thorben Sandmeier, Benjamin Grübel, Marius Strotjohann, Thomas Heidebrecht, Malte Schemmann and Markus Wintergerst.