Badminton DHM finals just missed
In the intermediate round, things did not go quite as well for the second Karlsruhe badminton team as in the DHM preliminary round. Nevertheless, they could show solid performances. They only had to admit defeat to the Uni Freiburg.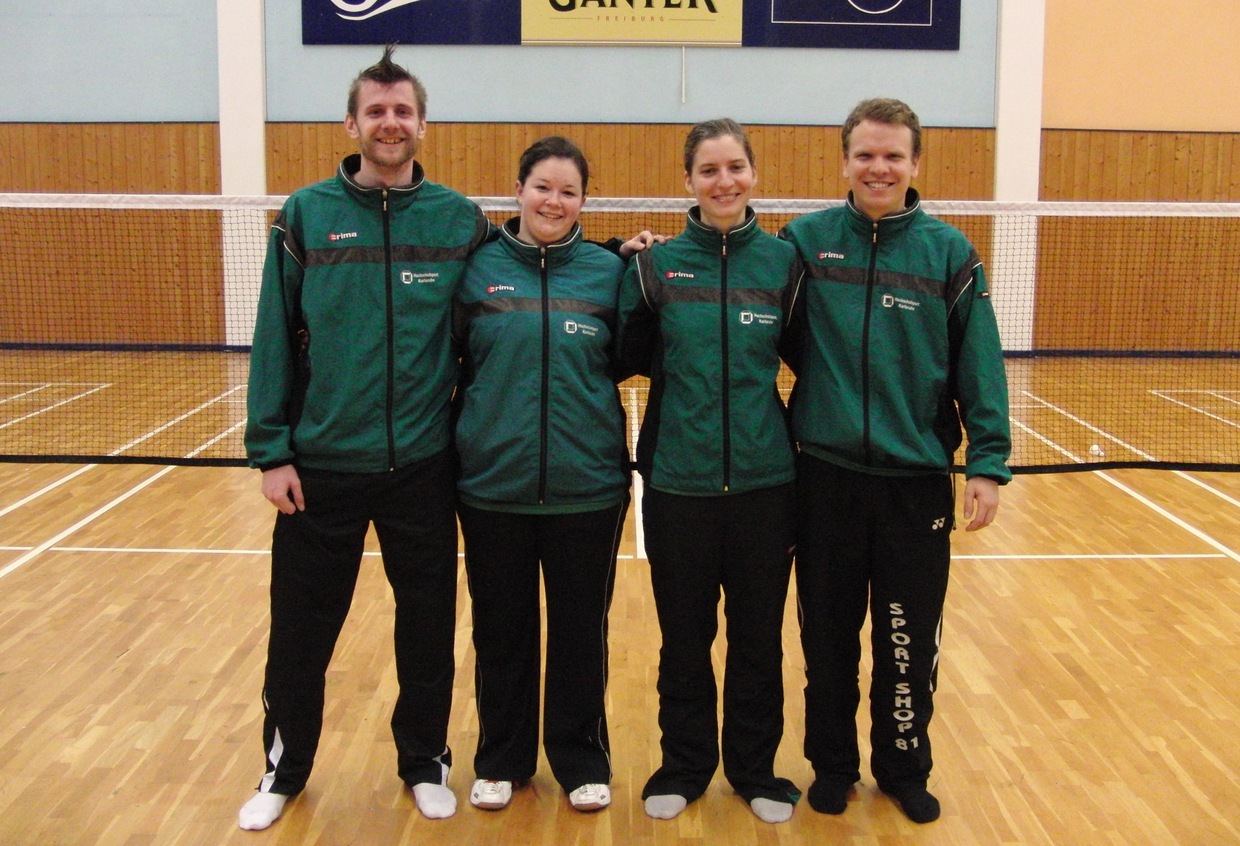 Once again the team was decimated by illness and competed with two women and two men in a minimal line-up. Opponents were the reigning university champion Uni Saarbrücken and the host WG Freiburg.

In the first match against Saarbrücken, the team was already 2:0 in the lead after the two doubles, so only one point was missing to secure the victory against Saarbrücken. This point was achieved by a clear result in the women's singles. Unfortunately, the men's singles and the mixed had to be narrowly lost to Saarbrücken.
Afterwards, the match against Freiburg was on the program. After Freiburg also won against Saarbrücken, this match was about the first place in the group and thus the entry into the final. The men's doubles team was able to win again and also got a victory against Freiburg. The two singles were very exciting matches, but both had to be narrowly lost to Freiburg. In the mixed, the chances of the Karlsruhe team were not very good, which unfortunately led to a final score of 1:4.
In the end, the team could achieve a solid second place behind Freiburg. Even if it wasn't enough to reach the final, the matches were strong and they are the second best team from Southern Germany.
The team would like to take this opportunity to thank the Freiburg team for the smooth organization and all the players for the pleasant atmosphere and fair competition.
For the WG Karlsruhe competed: Amelie Fichter, Melanie Ortinau, Marcus Bayer, Lukas Förschner