KIT handball players qualify for DHM intermediate round 2014
With the third place at the preliminary round of the German University Sports Championships in handball, the team of the WG Karlsruhe qualifies for the intermediate round and thus gets the chance to participate in the final round like last year.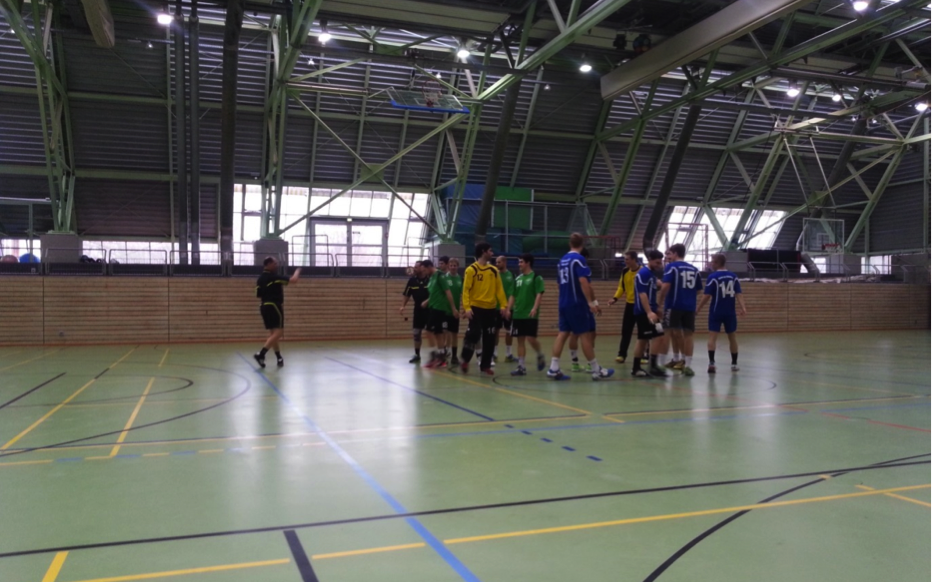 In the first game of the tournament, the Karlsruhe team had to play against the strong host from Konstanz. The selection from Constance, which consisted largely of players from the HSG Konstanz (3. Liga DHB), was not only numerically but also physically superior to the team from the fan city. The guests from Karlsruhe, however, made a virtue out of necessity and defended with an offensive defensive line against the powerful backcourt of the hosts and were thus able to keep the game open for a long time. Over a 12:12 break, the competition community from Karlsruhe was even again and again in the lead had to give up however at the end with a close defeat 20:23 beaten.

The task in the second game was not easier for the team from Karlsruhe, because without a break they had to face last year's finalist WG Stuttgart. After a bad start, the team fought its way back into the game and led by two goals until shortly before the end. Afterwards, however, both strength and concentration slackened and the team from Stuttgart was able to win the game in the home stretch with 22:20.

The last game in the tournament was played against WG Freiburg. The team from Freiburg, which had previously suffered significant defeats against Stuttgart and Konstanz, was beaten 25:13 despite a mediocre performance.

In the final duel of the tournament, Stuttgart was able to defeat the host from Constance and thus qualified directly for the final round. The competition teams from Constance and Karlsruhe will play together with two other teams from Bavaria in an intermediate round south to qualify for the final.

For the WG Karlsruhe played:
Jonathan Binder, Sam Behrend (goal)
Marco Kikillus, Simon Spilger, Tim Mandel, Vedran Dozic, Stephan Keibl, Marco Reichert, Daniel Freund, Gerrit Kirsch, Daniel Grimm, Alexander Kugele, Max Mitzel