No chance for KIT table tennis team
At the intermediate round of the German University Championships in the table tennis team competition, the first team of KIT missed the entry into the DHM final round.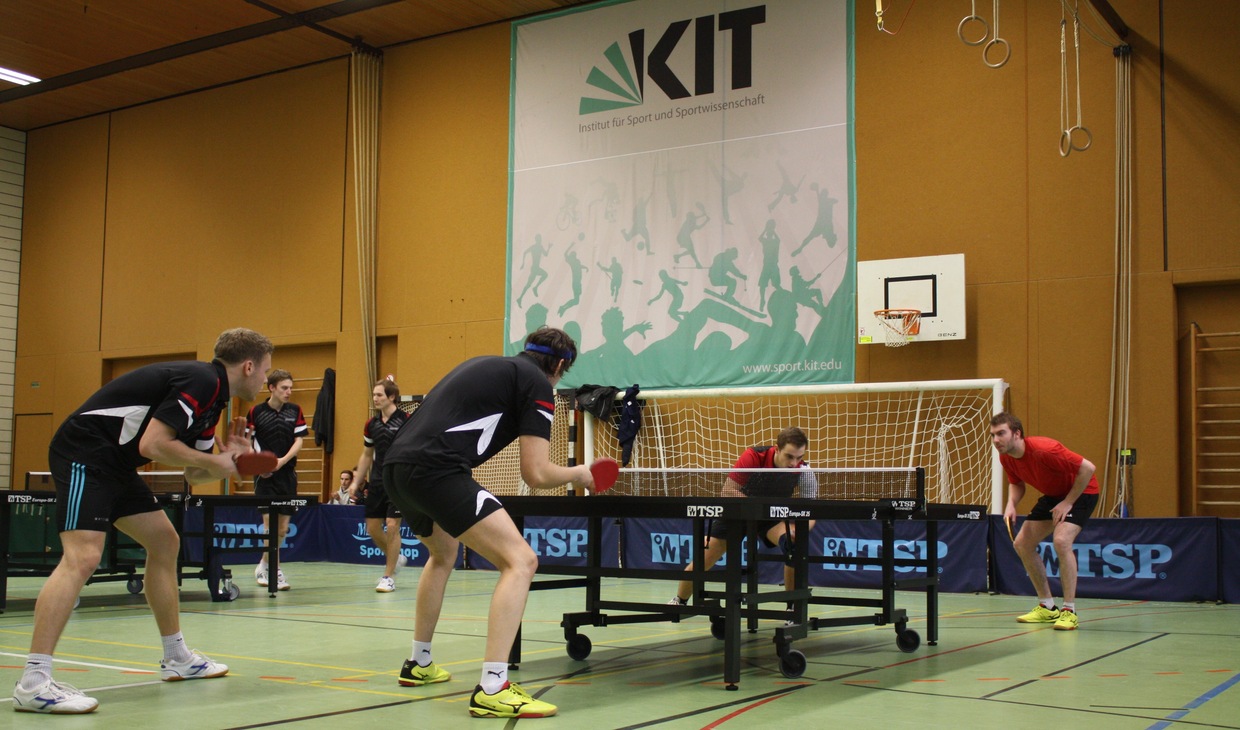 With two clear defeats (1:6 and 1:6) against the favored teams from Frankfurt and Bochum, our team, which was made up of Jan Müller, Christoph Füllner, Patrick Mößner and Johannes Röderer, bowed out of the race for the German university title. As soon as the group draw was announced, it was clear that the Karlsruhe team could only expect to be an outsider. Since only the first-place team in each group qualified for the final round and the team had to do without several key players for scheduling and injury reasons, the prospects of advancing were rather unrealistic.

In the match against Frankfurt, the doubles team Müller/Füllner managed to win two sets against the top doubles team of the guests before they had to admit defeat in the deciding set. In the singles, too, the Karlsruhe team put up a strong fight against the seemingly superior opponents and both Müller and Röderer won the sets. Patrick Mößner was in excellent form and scored the honorary point in his singles match against Frankfurt's number 4.

In the match against Bochum, the doubles were even tighter, with Müller/Füllner losing in four sets and Mößner/Röderer even losing in the deciding set. In the singles, Müller, Füllner and Röderer were unable to score anything against the regional league and 2nd league players except for spectacular rallies. Mößner was also convincing in his second singles match and was again the winner.

In the end, the team from Bochum won the final match for the entry into the final round in a high-class match with 6:3 and thus deservedly entered the DHM semifinals.

The KIT team has another chance to enter the DHM final round with the second team, which will play its intermediate round in Leipzig at the beginning of May.