KIT Ultimate Team defends university championship title!
KIT Ultimate Team defends university championship title!
Last weekend, the WG Karlsruhe successfully defended the title of German university champion in Ultimate. In the final, the Karlsruhe team defeated, as in the previous year, the team from Würzburg with 9:6.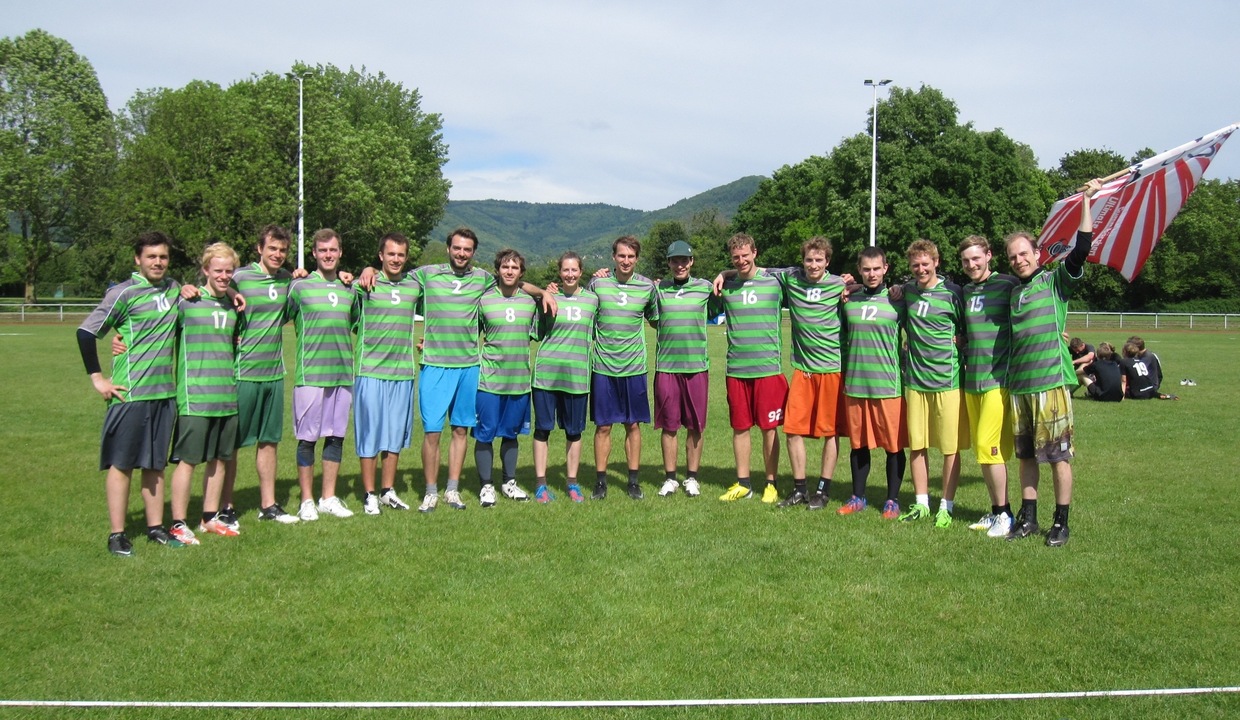 In the run-up to the championship, the Karlsruhe team was already considered the clear favorite in the Ultimate community. However, the start into the tournament was bumpy at first. WG Karlsruhe had to fight hard for the first group win against the team from Bonn. In the end, thanks to a united team performance, the game ended 12:6. In the other group games, the WG then won clearly against Aachen (final score 13:4) and Kassel (final score 13:2).

As group winners, the Karlsruhe students moved into the round of 16, where they faced Hanover. With four victories behind them, WG Karlsruhe was able to play freely against Bayreuth in the quarter finals on Sunday morning. The weather also played along appropriately at the start of the match and so the Bayreuthers were also beaten 13:2.
However, the good weather did not last long and became more and more changeable and windy during the course of the day. This made it very difficult for all teams to play with the Frisbee. Thus, the semi-final against Heidelberg was characterized by an above-average number of mistakes by both teams. However, due to their playing skills and experience, the Karlsruhe team won the game 10:4.Thus the entry into the final was perfect and also the opponent was fixed. For the WG it was again against last year's finalist from Würzburg. Both teams featured several national team players, which promised a high-class final.

During the last match of the day, the weather brought everything with it: There were partly stormy gusts, rain showers and sunshine. These changing conditions demanded the highest concentration from both teams. Especially at the beginning of the game, WG Karlsruhe was superior and took a 5:0 lead. In the second half of the game, however, the Würzburg team got into the game better, but could not close the gap. The final ended 9:6 and thus the new and old German university champion in Ultimate Frisbee is called WG Karlsruhe.