Judoka from Karlsruhe with successful DHM 2014
Judoka from Karlsruhe with successful DHM 2014
The German University Championships were hosted in Münster this year. And also this year more than 500 judoka fought for the title "German University Champion 2014". Among them 22 male and female fighters from Karlsruhe.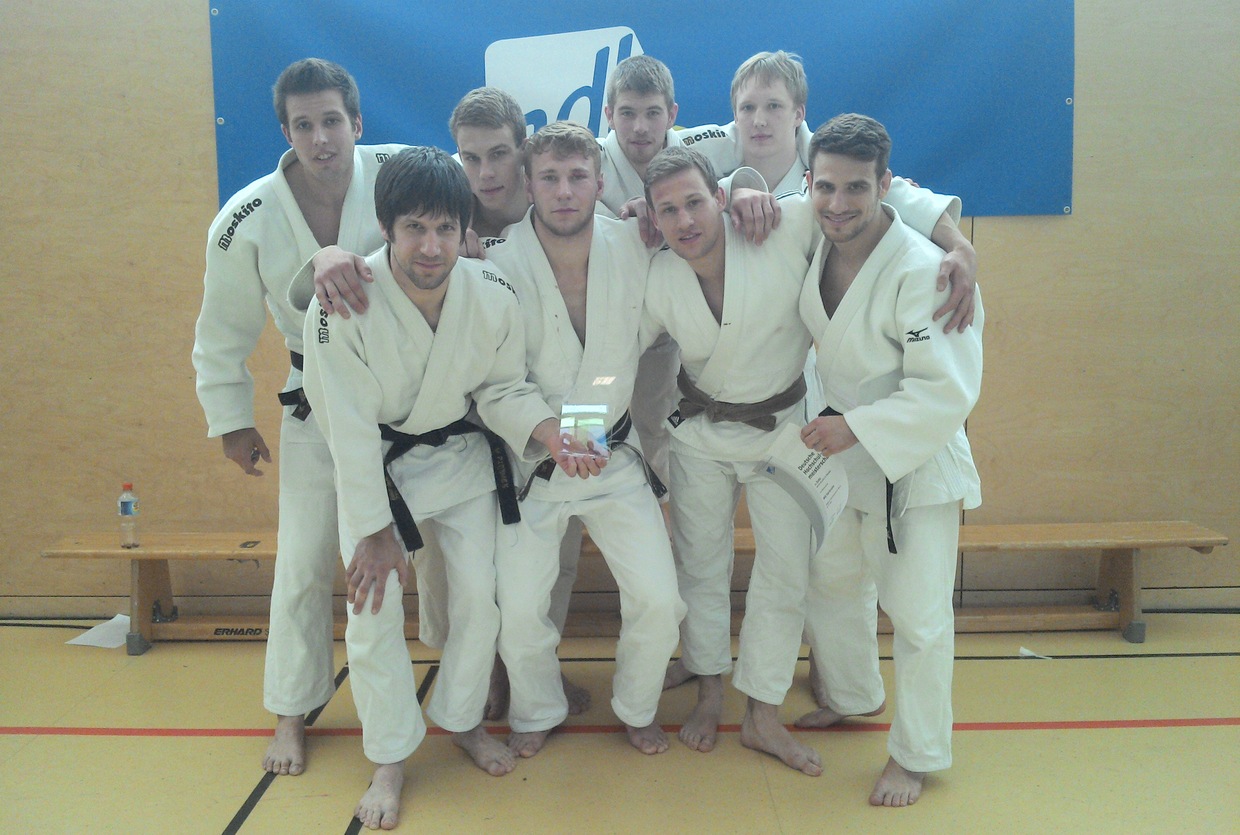 In the men's event, Martin Schuhmacher once again proved his exceptional position in the -60 kg weight category. Despite strong competition, he can call himself German university champion for the fifth time in a row after 4 unchallenged victories.

Up to 81 kg Karlsruhe had two hot irons in the fire with Garlef Eder and Jannsi Hill. Garlef Eder, who had competed in the -73 kg weight category in previous years, fought his way to the final in superior style, but had to admit defeat due to a dubious decision by the referee. After a strong performance, Jannis Hill was defeated only in the quarterfinals by the later winner Maximilian Westerkamp from Aachen. After further victories in the consolation round, however, he was able to enjoy a well-deserved 3rd place.

In the women's competition, Melanie Gallmeier was particularly convincing up to 48 kg and was even able to surpass her bronze medal from the previous year with a great 2nd place.
After a short night, the team competitions were on the agenda on Sunday. Here, the Karlsruhe competition community presented both a men's team and a newcomers team.

In the Newcomers Cup, all judoka who have not been practicing their sport for so long had the opportunity to measure themselves against each other. After one defeat and two victories, the Karlsruhe team reached the small final for the first time. In an exciting fight they had to admit defeat to the fighters from Hanover with 2:3 and in the end occupied a respectable 5th place.

The Karlsruhe men's team wanted revenge for the lost final last year and started the team competition with a 4:1 victory against Mainz. After two more wins against the teams from Berlin, they faced the Stuttgart team again in the final. Against the Stuttgart team, which travels every year exclusively for the team competition, there was no match this time and the WG Karlsruhe had to be satisfied with an outstanding 2nd place.

Thus the 2nd place in the team competition closed this extremely successful weekend for the Karlsruher Judoka worthily.