KIT Volleyball Players Reach DHM Intermediate Round
On 10.12.14 the Volleyball DHM preliminary round (men) took place in Heidelberg. The goal was to reach the top two in order to keep the chance for the final round.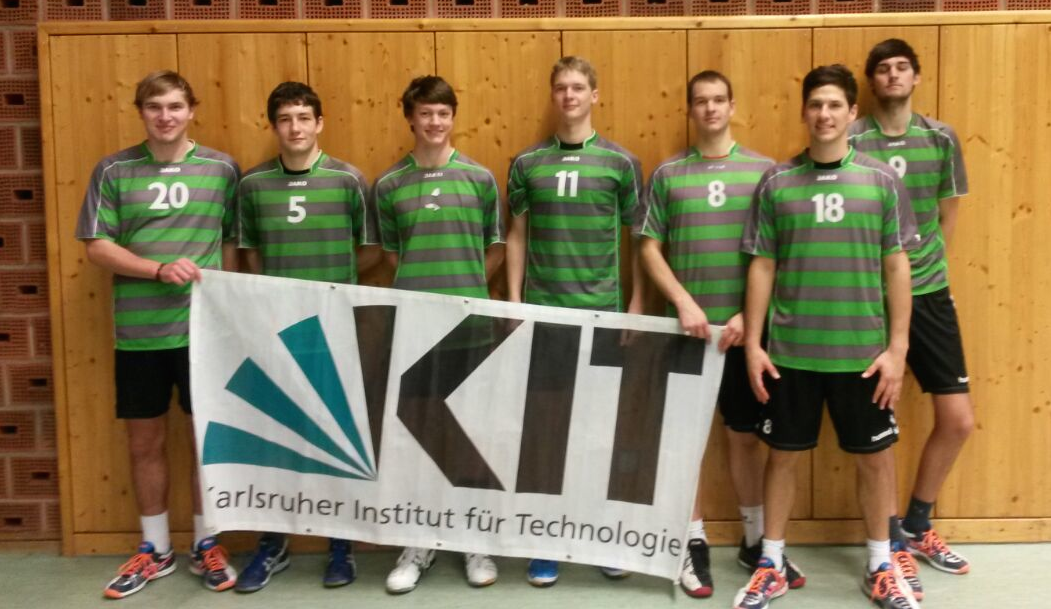 Two teams from the University of Stuttgart were represented, as well as the teams from the host Heidelberg, Constance and Karlsruhe. The game was played in an each-versus-each mode. In the first match, the KIT team won 2:0 against the reigning German university champion from Constance and thus gained a good starting position. In the decisive match against Stuttgart, which had come with numerous Bundesliga players, only small things were missing at the end of the set. Unfortunately, the team lost 0:2, but the fact that both sets were lost by only two points shows how close it was.
Since the other two games could be won clearly, one qualified finally as second for the DHM intermediate round. The venue of this intermediate round is still unclear.
The players for KIT were: Marius Strotjohann, Markus Wintergerst, Moritz Moser, Marcel Lonsdorfer, Thorben Sandmeier, Fabian Schmidt, Lukas Jäger.