KIT Badminton Team Reaches Final Round
On 20.11.2014 the preliminary round in the team competition for the German University Championship in Badminton took place in Bayreuth.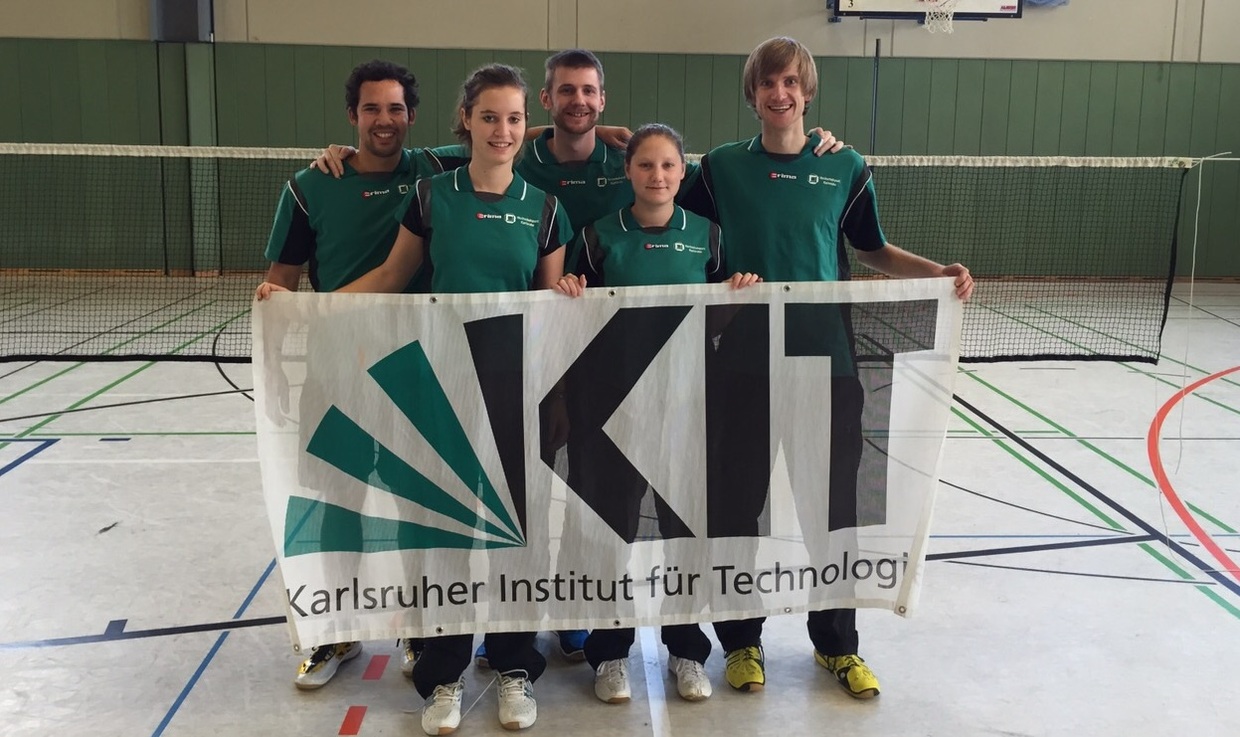 The badminton team from KIT had to play against the host of the University of Bayreuth as well as against the University of Göttingen. Unfortunately, the team from Darmstadt could not play at short notice.
After the first match against the University of Göttingen could be won with 5:0, the match against the University of Bayreuth was about the entry into the final four.
The women's doubles won the first point for the Karlsruhe team, while the men's doubles unfortunately lost to the strong playing pair from Bayreuth. In the singles events, however, both Karlsruhe encounters were able to clearly prevail and thus secure the early victory. The Mixed embellished the final result of 4:1 with another victory. Thus, the WG Karlsruhe is in the round of the four best university teams in Germany for the third time in a row! Maybe this time it will be enough for the first title at the DHM 2015 in Aachen!
For the WG Karlsruhe played (picture above from left to right) Carsten Zimdars, Franziska Willenbacher, Marcus Bayer, Dorothee Schumacher and Vitus Lohmann.