KIT Table Tennis Teams Survive DHM Preliminary Round
At the preliminary round of the German University Championships in the table tennis team competition, both Karlsruhe teams advanced to the DHM intermediate round.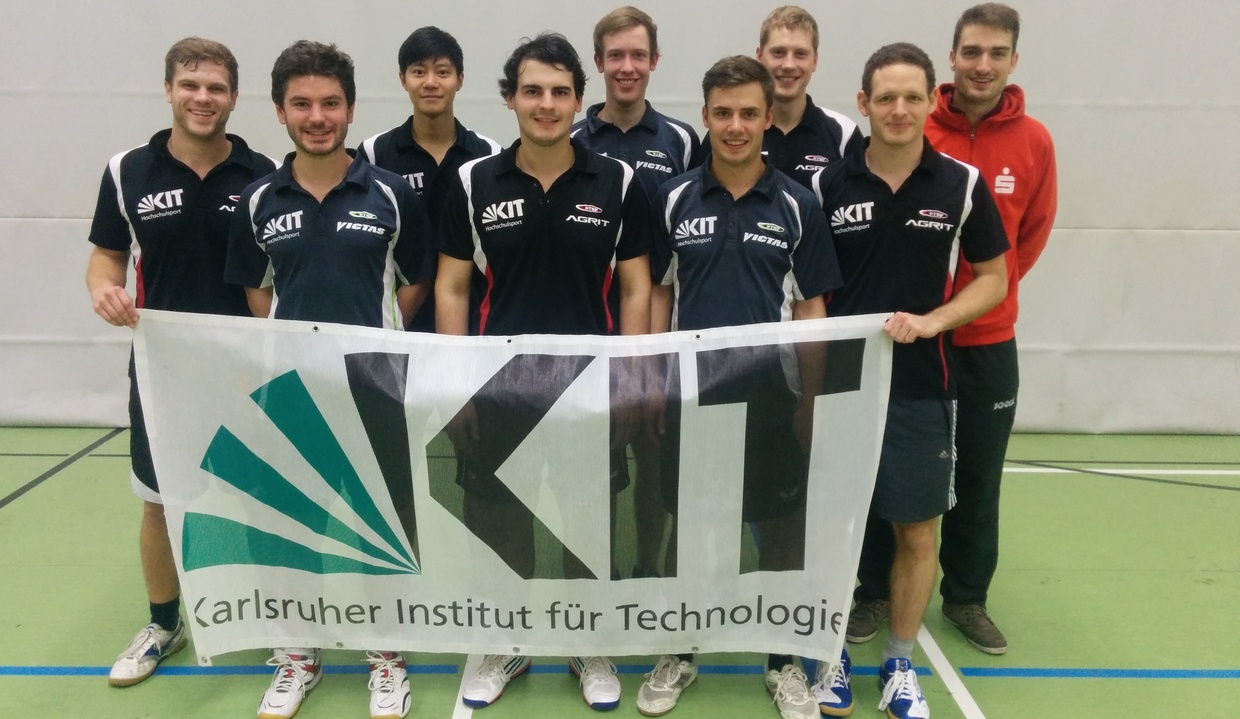 In Hall 1 of the Institute for Sports and Sports Science at KIT, the two preliminary groups were held in parallel on 13.11.2014. The favored team WG Karlsruhe I with Julian Beisecker, Tobias Walch, Christoph Füllner and Jonas Malutzki, played with the teams of WG Ulm 1, DHBW Lörrach and WG Konstanz for the entry into the intermediate round. With 6:2 against Lörrach, 6:2 against Konstanz and 6:1 against Ulm I, the first team fulfilled the expectations with three unchallenged victories and became sovereign group winner ahead of WG Konstanz.
Karlsruhe II had to face WG Augsburg, the highly favored WG Munich as well as WG Bayreuth, who competed with Olympic bronze medalist Thomas Schmidberger. However, Steven Yan, Johannes Röderer, Jakob Schmid, Patrick Mößner, Julian Jirasek and Patrick Urbanek were in excellent form and defeated their opponents from Augsburg and Bayreuth with 6:2 in each case. Only against the team from Munich, which had arrived with two top-class regional league players in their ranks, did WG Karlsruhe II lose 2:6 after gripping matches and thus reached the intermediate round as group runner-up behind Munich.
In addition to the sporting performances, the good atmosphere among the spectators and athletes as well as the organization and catering contributed to the fact that the DHM preliminary round at KIT was a successful event.