KIT team celebrates cross-country runner-up university championship
The German University Championships (DHM) in cross-country running took place for the second time this year as part of the international Sparkassencross in Pforzheim.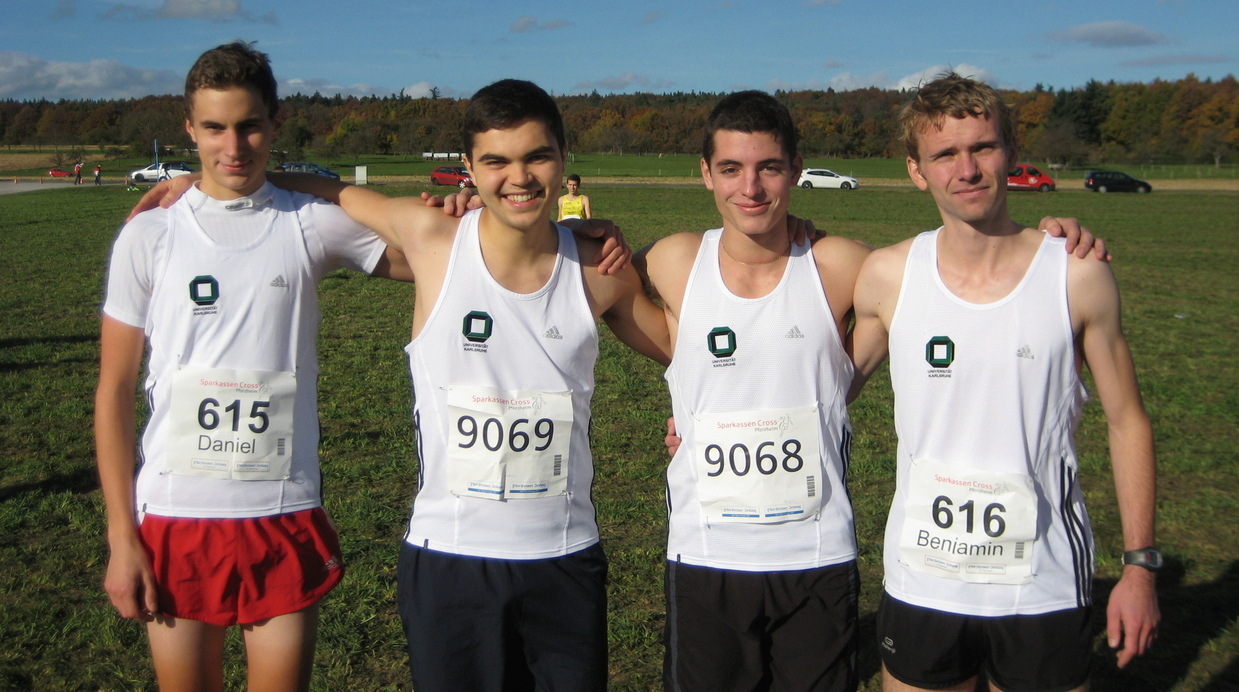 The challenging course with a total of 3 mountains, 4 turning points and several obstacles on each of the 7 laps demanded a lot from the participating runners. For the KIT team it was about the title defense, which the students could secure unexpectedly in the previous year.
The highly motivated KIT students delivered excellent results despite the difficult course and the strong international competition. Daniel Debertin deserves special mention, who not only finished 4th in the university ranking, but also achieved 2nd place in the overall U23 ranking. Only Yossief Tekle from Eritrea was able to beat Daniel. On the 6th place of the university ranking (13th overall men) followed the athletics umpire Benjamin Thürer. With the 14th place in the DHM ranking, the newcomer Xavier Roqueta Segalés completed the KIT team, which could thus achieve the 2nd place in the team ranking just - ahead of DSHS Cologne. Also not to be underestimated is the performance of Nicolas Kawerau, who in his first cross-country race secured the team directly behind Xavier. After the title over the 10km distance in 2014, now also the vice-championship in cross-country went to KIT, thus closing a successful season.
| | | | | |
| --- | --- | --- | --- | --- |
| Pl. | Athlete | Discipline | Performance data / Result | Remark |
| 4 | Debertin, Daniel | Cross | 30:47 | 2nd U23 overall |
| 6 | Thürer, Benjamin | Cross | 31:01 | |
| 14 | Roqueta Segalés, Xavier | Cross | 34:19 | |
| 15 | Kawerau, Nicolas | Cross | 34:27 | |