Strong fourth place of KIT Floorball players
The KIT Floorball university team convinced with a good fourth place at the 4th Riegel Floorball Open.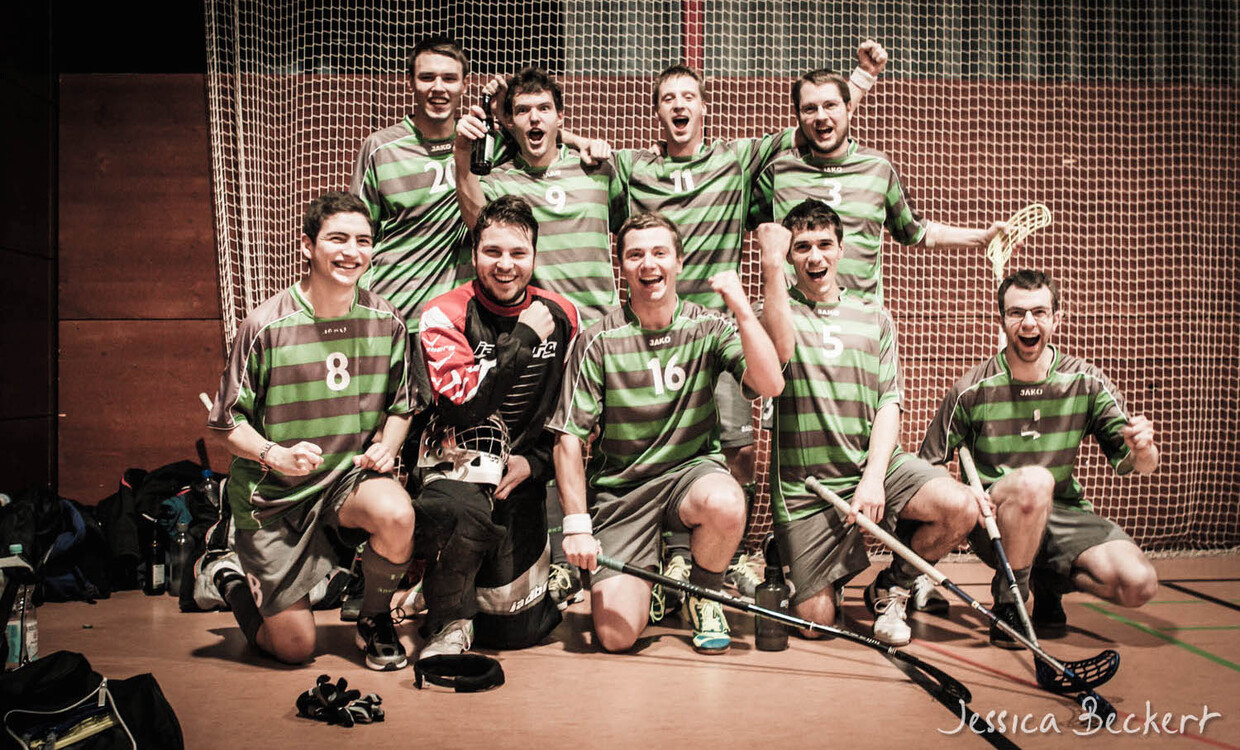 Right from the start, the Karlsruhe team came out strong and won the first game against Heidelberg University. Jakob scored the opening goal at the beginning of the second half, and right after that Marco increased the score to 2:0. Thanks to a good defensive performance, the victory was never in danger.
In a physical second game, however, they had to admit defeat to offensive Mannheim players.
Nevertheless, the KIT team qualified for the semifinals as the second best team in the group phase thanks to a goal by Simon W. and a foot-volley by Timo in the third preliminary round match against the host TV Riegel.
In this, the Karlsruhe lost in a strong game only 0:2 against the eventual winner from Schriesheim. Even though the Schriesheim team dominated, they created chances and thanks to the outstanding goalkeeper Patrick, the game remained exciting until the end, in which the KIT team again attacked Schriesheim with all means and the substitution of the goalkeeper.
In the small final they played against the Breisgauer Bandits, the University of Freiburg. Again, the Karlsruhe team appeared confident, but did not reward themselves in the first half. After the change of ends, Timo put the ball into the corner of the Bandits. However, the Bandits responded promptly and scored the equalizer. Shortly thereafter, Freiburg added to the score in a controversial situation. In a duel behind his own goal, Goalie Patrick held the seemingly falling goal, while the opponent asserted himself and could put the ball into it undisturbed. The last minute of the game did not bring the hoped-for turnaround and Karlsruhe lost the small final narrowly against sympathetic Freiburgers. Despite the lost game, the team drove back from Riegel satisfied and pleased with the performance.

The players for Karlsruhe were: Timo Kirste, Jakob Gantenbein, Simon W., Simon Merkert, Thilo Whüst, Konstantin Zacharis, Marco Merboldt, Jan-Hendrick Kuessner and Patrick Stahl (G).