DHM athletics: Niko Gaedicke second over 60m
DHM athletics: Niko Gaedicke second over 60m
On February 4, the German University Championships in Athletics took place in Frankfurt-Kalbach. Also this year, KIT provided one of the largest teams in terms of personnel.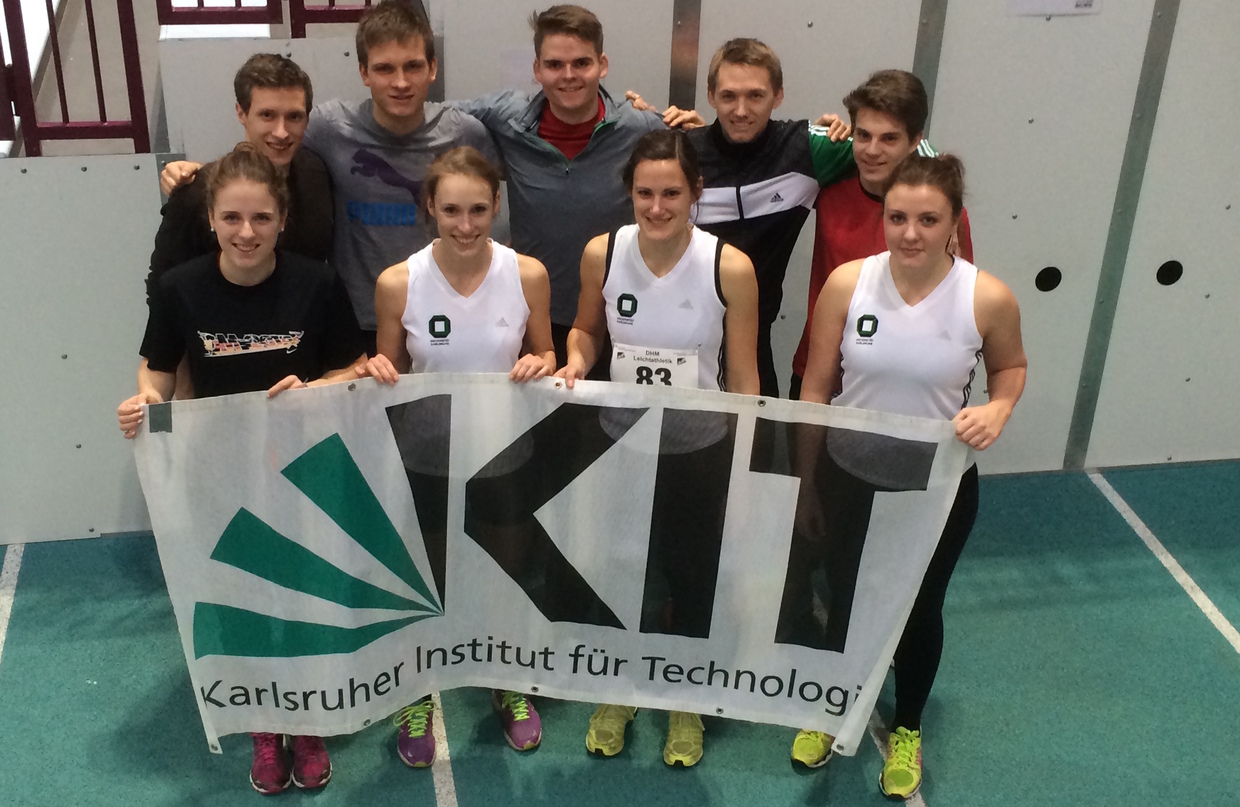 After Niko Gaedicke had sovereignly qualified for the final run over 60m he had to be defeated in the final unfortunately scarcely and had to be content with the second place. Nevertheless, the 6.92s mean a good performance, which he wants to improve in the further indoor season.
But also in the other disciplines, the KIT team brought performances that were enough for a top-10 placement: Anton Epp achieved a 5th place with 7.10m in the long jump and a clear jump over the 7-meter mark. Max Schmid (400m) and Jens Becker (800m) finished 9th in their respective distances, as did Sebastian Unger in the long jump.
Kathrin Wöhlken was also satisfied, finishing 8th in the 800m.
Patricia Jendrzok was 13th in the long jump and 14th in the 60m in the B-finals, missing out on a top-10 finish, as did Max-Philipp Wochner, who had to settle for a 13th place in the 800m. Maximilian Hetz was eliminated in the preliminary heat of the 60m and finished 15th in the long jump.
Last but not least, the women's relay team finished in 4th place with a spirited race, thus ensuring a good end to the long day of competition.