KIT Echo Teams Achieve Respectable Success in Paris
As the best German team, the KIT foil fencers won fifth place at the internationally strong "X-Systra Fencing Challenge" after a great fight.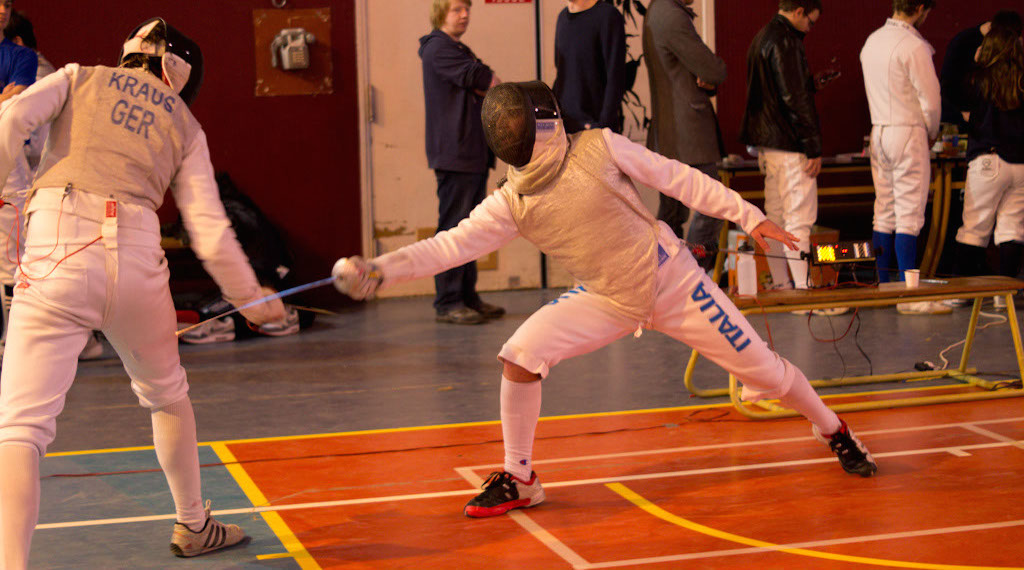 Benjamin Schmidt, Alexander Kraus and Johannes Müller represented KIT at the "Challenge d'escrime", which is the largest student fencing tournament in Europe and was held for the 23rd time by the École Polytechnique in Palaiseau (Paris).
Again about 350 student fencers from more than 50 nations were at the start.

This year, in addition, the squad fencers from Belgium and Austria, who compete in the Active World Cup and used the tournament to prepare for the Universiade, which will take place this summer in Gwangju, South Korea. Thus, the tournament was even stronger than usual.
In the individual competitions, things went well for the KIT foil fencers. In the end, Alexander Kraus finished 18th and Johannes Müller 16th out of 72 places.
As expected, the final was decided by the Belgian and the Austrian World Cup fencer. In the end, the fighter from the Alpine nation had the edge.

In the team competitions, the Karlsruhe team presented itself even more respectable.
The three KIT fencers solved their first tasks in the preliminary round in the morning with flying colors. None of the three victories in the preliminary round against the teams of English universities was threatened at any time.
In the round of 16 they again had to face three students from the island, who also lost in the end.
Thus the three fencers were already among the best 8 teams.
In the quarterfinals they met the strong Belgian team, which started with their active World Cup fencer.
In the end, they rightfully earned the victory after 45:33 points.
Nevertheless, the Karlsruhe students showed their best side and secured the 5th of 20 places with a fabulous team performance and thus went home satisfied as the best German team.