KIT Athletes at DHM Freeski and Snowboard
KIT Athletes at DHM Freeski and Snowboard
From March 21 to 28, the German University Championships in the disciplines of freeskiing and snowboarding took place in the French ski resort Les Deux Alpes as part of the UniChamp week. For the first time with KIT participation!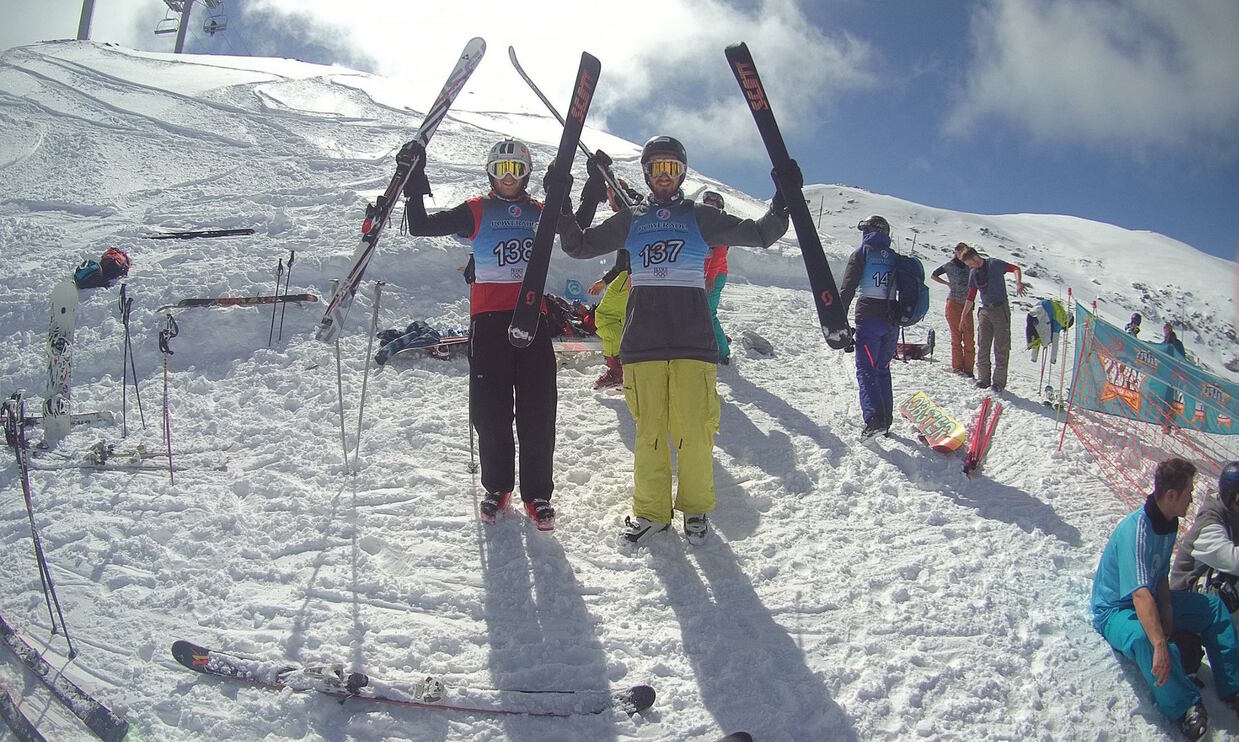 On 23.03. the Ski and Boardercross was on the agenda, where KIT started with two participants (Marius Köppel and Matthias Thiemermann) in the category Ski.
The first hurdle for the two participants was to achieve a faster time than the other 24 participants in the qualification in order to secure a place in the quarter finals with the best 16 participants and to be allowed to take part in the exciting elimination rounds. Here, 4 racers take to the track at the same time and only the two fastest will advance one round each.
After a trial run in excellent conditions on the day of the competition, only Matthias managed to enter the final round with the ninth best time. Marius lost important fractions of a second due to an unfortunate braking error and narrowly missed the quarter-finals in 19th place by just 0.2 seconds.
Matthias now had to compete against three other starters in the quarterfinals (1st, 8th and 16th place in the qualification). After the first roller (obstacle) Matthias arranged himself in the first curve as third. In the further course of the track he did not manage to pass the competitor in front of him and also the kicker before the finish could not shake the order. Thus he reached the 3rd place and was eliminated as well. In the end Matthias reached the top 10 with a very good 10th place.
For the first participation in such a race and without further previous knowledge in this discipline, one can be quite satisfied with the performance of Marius and Matthias. Since the exciting and eventful competition has awakened the fighting spirit of both participants, one can be curious about a participation next year.