KIT mountain bike group with successful season start
The exercise leaders of the mountain bike group were able to start the season with a good form at the Hegau Bike Marathon on 7.05 - 8.05.16.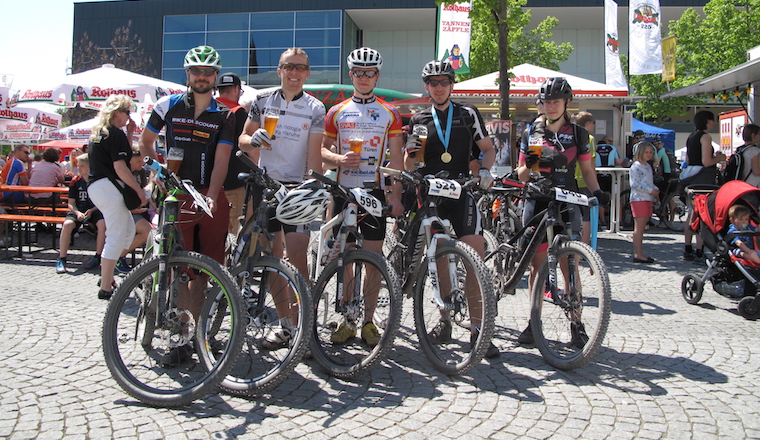 In addition to a 3rd place in the age group and a 20th place in the overall ranking, other good placements were achieved in the UCI MTB World Series in Singen am Hohentwiel.

With optimal outside conditions it went on the 49km long distance over all Hegauberge, whereby the fantastic view of the Alps and Lake Constance had to be mostly ignored. Dusty descents and steep ramps corresponded to the familiar terrain of the Karlsruhe region, which made the way to the finish and to the well-deserved non-alcoholic wheat beer easier.

After the successful start, it now goes to the Ultra Bike in Kirchzarten on 19.06.16.


Detailed race result (team name: KIT_MTB Karlsruhe):

Women:
Overall ranking Age group Time

Zimmermann, Amelie 11 3rd Hkw 2:27:43
Men:
Overall ranking Age group Time

Knipper Paul 20 11. Hkm 2:00:43

Schmieder, André 52 16. Hkm 2:09:49

Falcon, Oli 64 19. Hkm 2:10:54

Cook, Thomas 90 26. M1m 2:15:19