Bronze medal at DHM athletics in Paderborn
Bronze medal at DHM athletics in Paderborn
On May 26, 2016, the German University Championships in Athletics took place in Paderborn.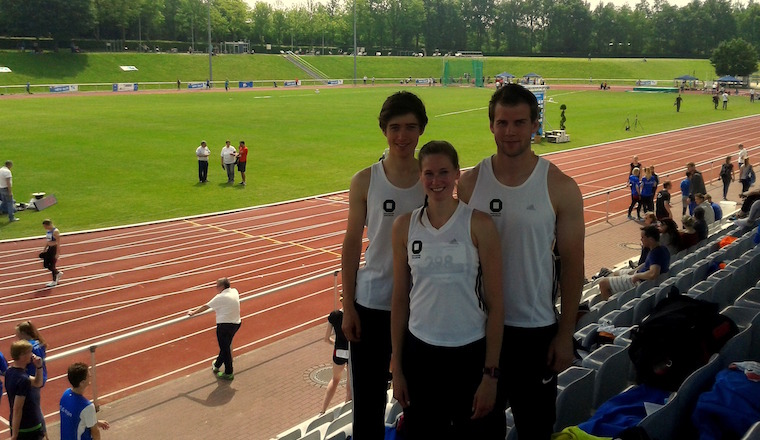 Located one day before Corpus Christi, the DHM were this time with a total of 385 athletes thinner than usual. After the absence of some athletes, three male and female athletes from Karlsruhe went to Paderborn.

Katrin Wöhlken was able to secure ninth place in the 800m with a time of 2:21.74 min.

In the men's 400m, Alexander Scheid finished 13th with a time of 52.11 seconds in his first 400m race in two years.

Marcel Bosler started as a thrower in two disciplines. He hurled the discus to 46.80m and thus finished eighth, and with the shot he was able to earn a podium place. 16.36m was enough for an excellent third place.