KIT runners at DHM road race
KIT runners at DHM road race
The German University Championships in 10km road running on 18.06.2016 took place this year for the first time as part of the Mosbach city run.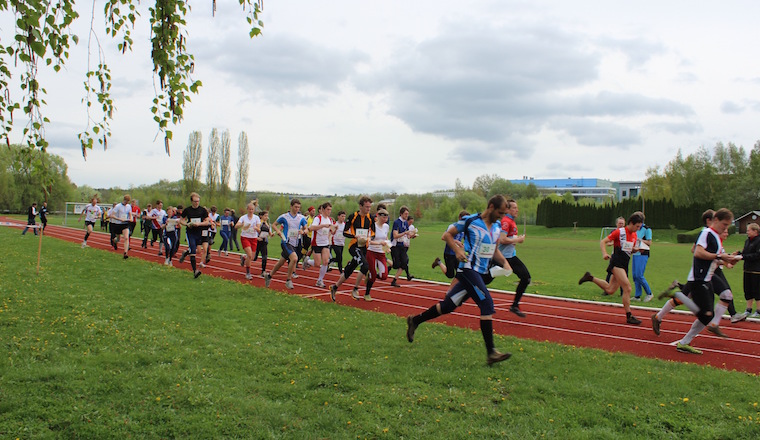 The winding course had a slight elevation and is therefore not to be described as a very fast course. Nevertheless, it is very well suited for a DHM, which is not primarily about times.
Unfortunately, the KIT team had to report three retirements before the start, which hit the team hard. Thus it was already clear before the start that the team would not make it into the team ranking. Nevertheless Andrea, Philipp and Peter were motivated to present themselves individually well. The course of the race was extremely unrhythmic. The pace was kept very high right after the start and for the three KIT starters there was only the option to keep up with the pace, after all, you can't stay behind and wait in a championship. Unfortunately, the fast start took revenge for all three KIT starters and thus denied them a podium finish.
Although the disappointment about the slump and the resulting times was big at first, the satisfaction prevailed to have completed a good test run and with a 5th (Philipp Kern), 8th (Andrea Kinberger) and 15th (Peter Raber) place to have placed themselves in the front third of the field of participants. The focus is now on the DHM cross country race in Darmstadt on November 20th.