DHM Trampoline gymnastics in Karlsruhe
On the weekend of March 9, the German KIT University Championships were held at KIT. Almost 300 athletes traveled to the event.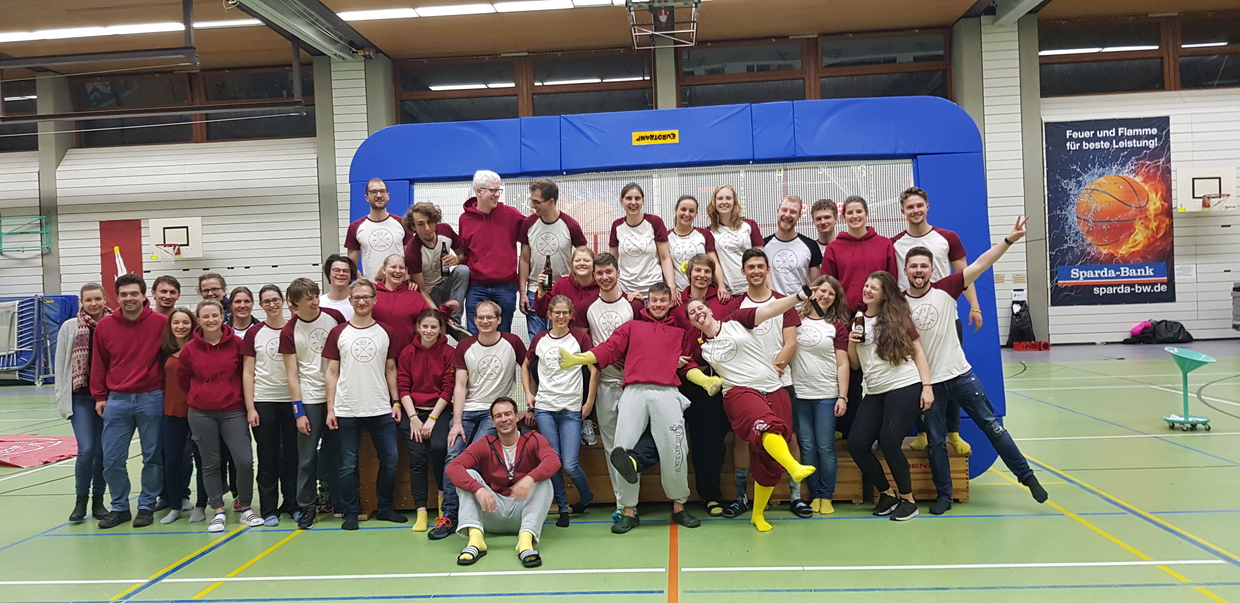 The Karlsruhe team was present with 14 athletes, 2 judges and numerous helpers, supporters and alumni.
Despite the large field of participants and the complex organization of the day, we had a very nice competition and were even able to keep to the tight schedule thanks to motivated helpers.
In the very strong field of participants of the women, our participants unfortunately could not hold their own, the best place was achieved by Dorofee Bressem, as 22nd, with 52.25 points.
Our men were all allowed to start in the internal ranking as well, which means that they only started trampolining in the unisport. Here Mathias Eich showed the best performance for Karlsruhe with a 26th place with 44.3 points.
In the synchronized competitions, our internal pairs also scored points. Annina Gutermann and Mirna Katelgy achieved a 5th place here with 65.83 points.
The biggest surprise of the weekend was Lukas Glück and Tim Münster, who performed a very synchronous routine in both compulsory and free skating and thus were able to enter the men's final, where they reached 4th place in the internal ranking.
We would like to thank all the helpers who made this competition possible, the athletes, from here and abroad, who presented beautiful exercises and the organizers, without whom the competition could not have taken place.