DHM Preliminary Round Volleyball in Mainz
At the preliminary round of the German University Championships in Mainz, the volleyball team of WG Karlsruhe secures a place in the final in a high-class tournament.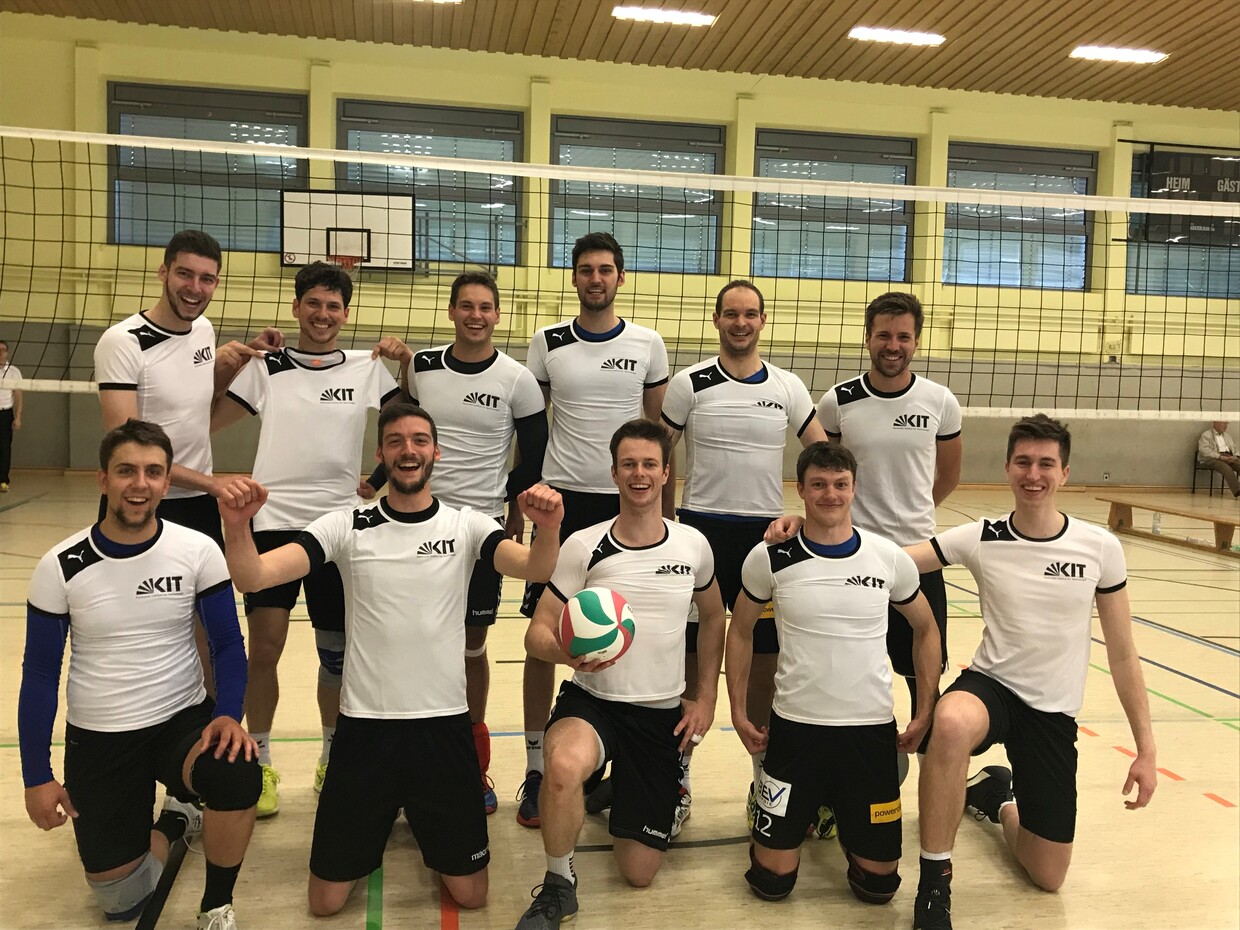 In a hard-fought first match against the team of the University of Mainz, which was peppered with second-league players, our team could only prevail in the last set and win it with 19:17. With a changed line-up we played against the Uni Marburg. After two clear set wins, it was clear that our team could secure its place in the final set. Led by the Bundesliga players Jens Sandmeier, Felix Roos and Lukas Jäger on the outside positions, the boys from the fan city did not let anything go to waste and won clearly 2:0 against Konstanz with former national player Christian Pampel.