DHM Half Marathon in Mainz
On May 5, 2019, KIT SC athletes Felix Möhler and Sebastian Speiser competed in the German University Championships over the half marathon distance.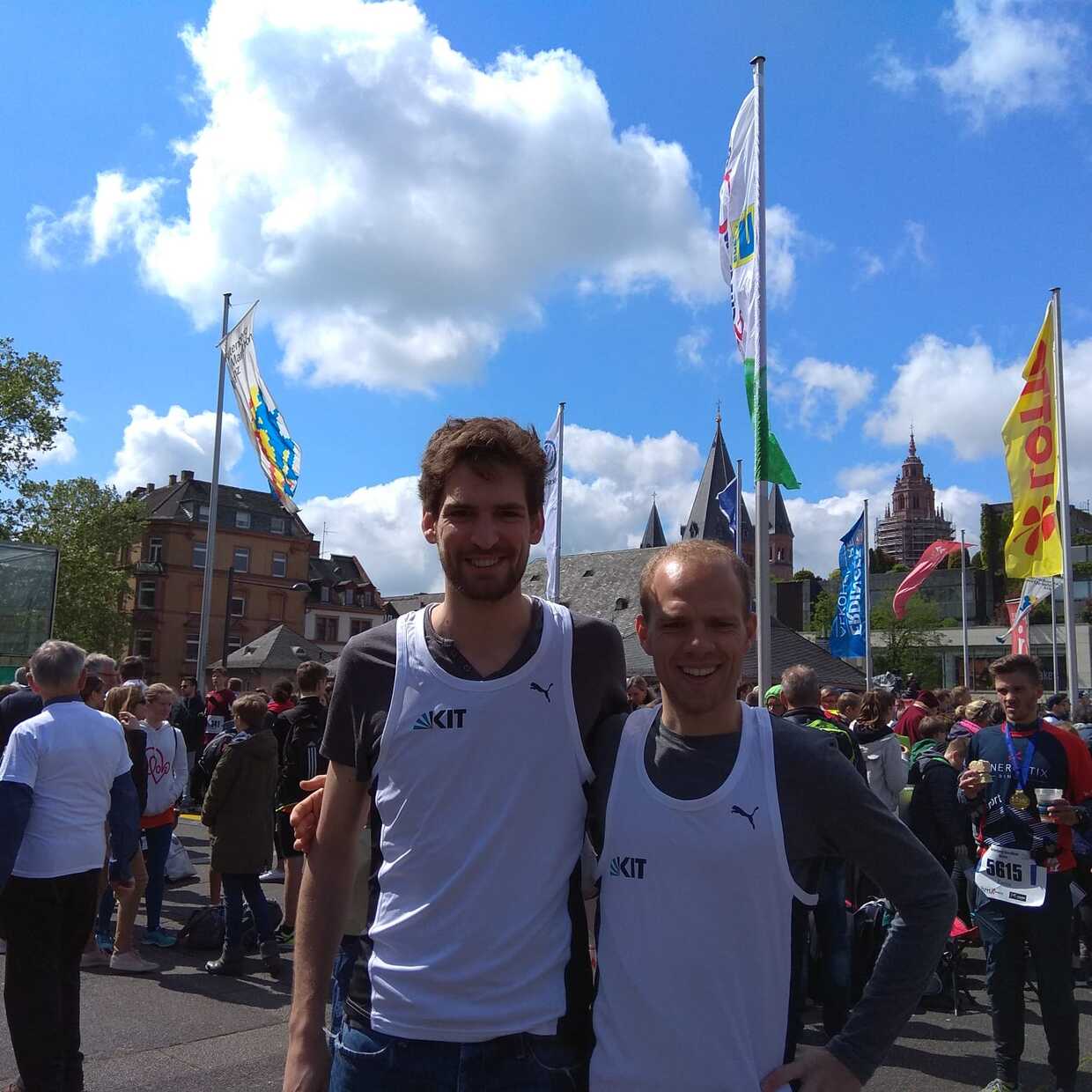 With optimal running weather and a great atmosphere, the course led through the city center of Mainz. Both athletes were rewarded for their intensive preparation with top ten finishes (6th and 9th). Sebastian could, despite a fall at the start, improve his personal best by 2 minutes.
With two top-ten placements one can be very satisfied and shows once again clearly the strength of the KIT runners, who were represented also in the last years always under the top-ten.