DHM Karate in Heidelberg
On 27.04 the German University Championship in Karate took place in Heidelberg and the starters from Karlsruhe represented with 19 participants by far the most athletes.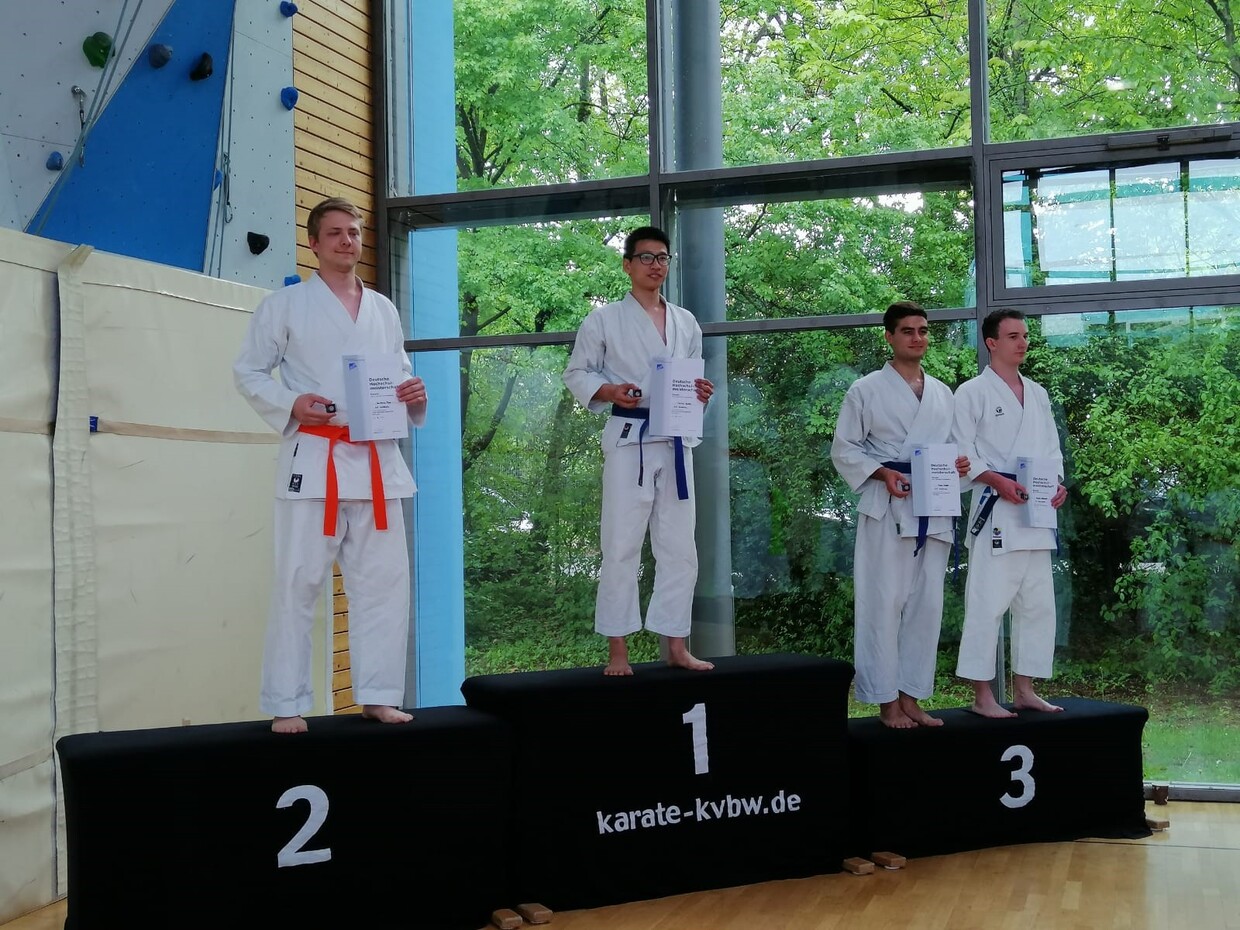 Traditionally, the tournament started with "Kata", a discipline in which techniques are presented in a fixed sequence as quickly and strongly as possible, while still being executed as accurately and adequately as possible. Here the KIT and the HSKA were extremely successful in the lower level: With two first places (Fatma Chebbi and Darma Yuda), two second places (Jan Phillip Föst, Greta Gorenflo) and three third places (Frank Rieger, Sophie Schulz, Zeineb Chebbi) excellent results were achieved! As a further subtype in Kata there is also the discipline "Kata Team", in which you have to perform a Kata as synchronously as possible in a team of three. Here our three Kata teams could distinguish themselves with two third places (Team 1: Greta Gorenflo, Sophie Schulz, Sophie An and Team 2: Darma Yuda, Dominik Gwosch, Frank Rieger) and one second place (Christopher Mack, Dominik Bless, Selim Has, Volodymyr Dudin).
Afterwards the discipline "Kumite", therefore fight with fist and foot protectors, was on the program. In this category Sergen Steinbauer with the 3rd place in the group under 75 kg and Volodymyr Dudin with the 3rd place in the group under 84 kg could earn a place on the podium. Both could also get the 2nd place with the Kumite team together with Benedikt Wieber.
All in all, the Karlsruhe competition team was very successful in achieving two first places, four second places and eight third places.