DHM Beach Volleyball in Berlin
Jaeger/Roos in 4th place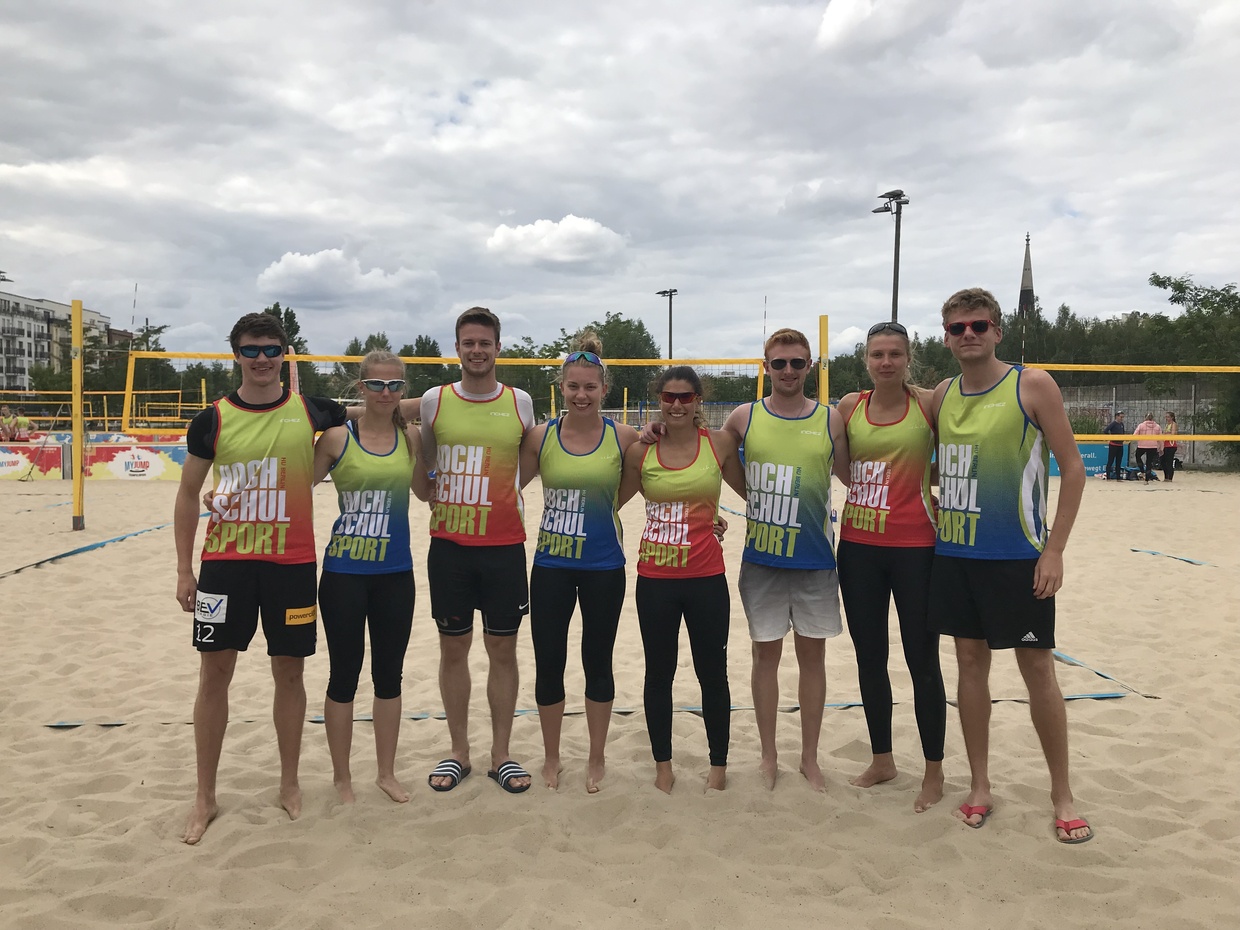 From July 2 to 5, the German University Beach Volleyball Championships took place in Berlin.
There were also 4 teams of KIT, which were directly seeded in the main field due to their DVV points. The teams arrived on Tuesday. On Wednesday, the matches started on Beach Mitte. Both the men's and the women's matches were played in a 32-team double out mode. Exciting rallies, hard attacking strokes and a lot of fighting spirit could be seen in all teams.
All the more, the KIT team was happy that all teams of the KIT could secure good placements. The men's team Angele/Kögel secured 17th place, while Hahn/Hadzic took 9th place in the women's competition. Reich/Schubert could secure 7th place. The team Jäger/Roos made it the farthest, which only had to admit defeat in the semifinals and small final on the 2nd day and thus took a strong 4th place in the end. All in all, a very successful tournament for KIT.