MyHealth: Healthy snack vending machine in the basement of the library
24/7 Healthy snacks at the vending machine in the basement of the library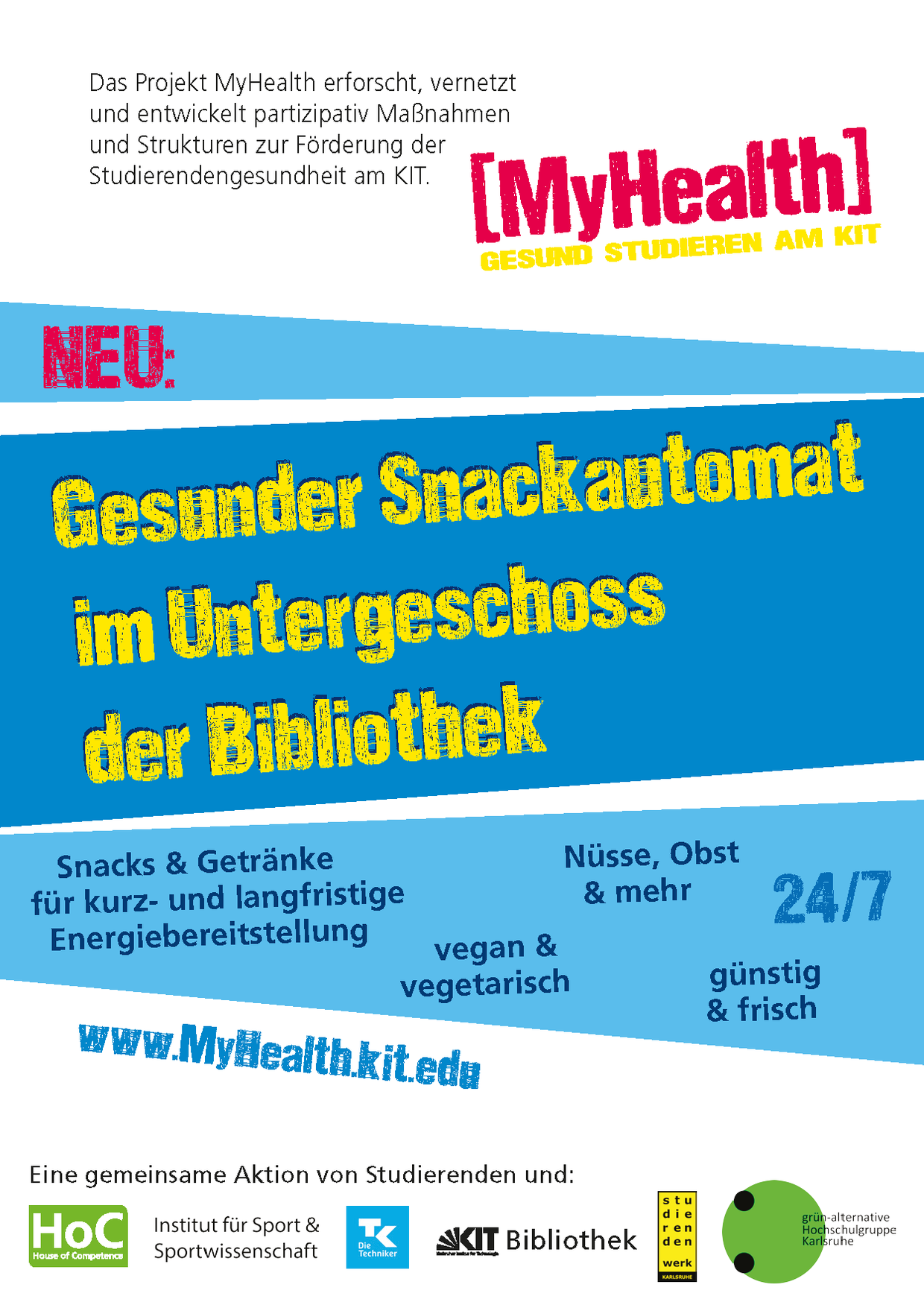 Since the beginning of July, the healthy snack vending machine has been fully operational: In the basement of the KIT library, the small hunger in between can now be satisfied in a healthy way, and that 24/7, i.e. also at night and on weekends.
Vegan (e.g., soy drink) and vegetarian products (e.g., wraps), but also beverages or organic products are offered as healthy snacks at reasonable prices (see table). For the design of the assortment, KIT students were asked in advance about their wishes.
In one compartment of the vending machine, products will be changed regularly in order to continuously develop the assortment based on demand.
The installation of the healthy snack vending machine is a good example of the participation work in the MyHealth project: the idea for it was born in the project's 2018 working group. From this, the round table "Healthy Snack Vending Machine" was founded with the interested fellow campaigners as a topic-specific format for its implementation.
Participants are:
Karlsruhe Student Union
KIT library
green-alternative university group
Die Techniker (health insurance company)
HoC-LernLabor
Students of different disciplines
MyHealth team
The Healthy Snack Vending Machine will initially operate until the end of the summer semester. The evaluation at the end of the term will decide on the form of continuation.
In case of sometimes unfortunately still occurring problems with the chip card, the Studierendenwerk will help at chipkarten∂sw-ka.de.