DHM Rowing in Hamburg
The German University Championships (DHM) in rowing took place this year from June 28 to 30 in Hamburg at the regatta course in Allermöhe. The WG Karlsruhe was represented by more than 30 athletes.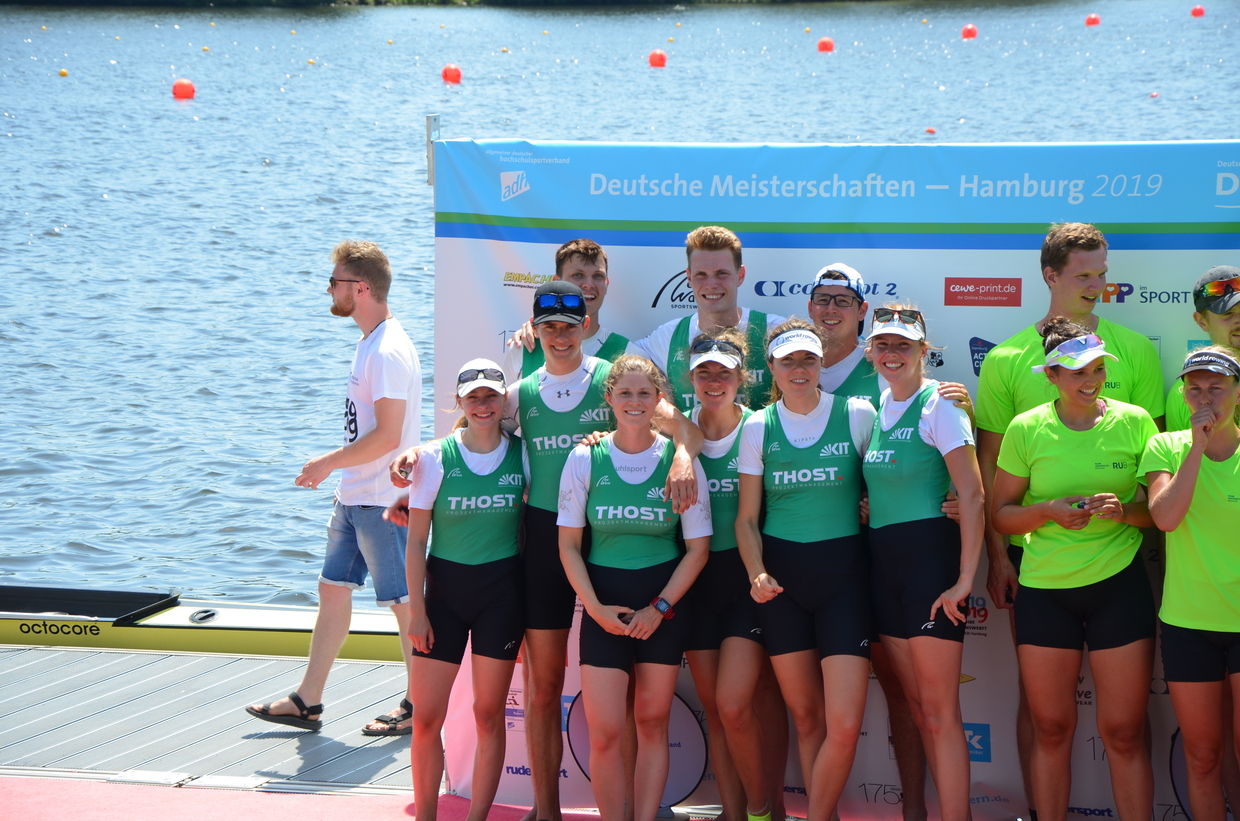 A very numerous entry field for DHM conditions, as well as the simultaneous organization of three other rowing championships made the event in Hamburg a huge event.
The biggest success were the victories in the men's double four, as well as men's four, which qualified these boat classes for the European University Championships 2020 in Belgrade. Silver place went to both the women's double sculls and the mixed eight.
This year, the championships also included an 8-man challenge team; these are rowers who have not competed in rowing regattas before and are getting their first experience in a racing boat. The coxed men's four finished 2nd in their field, and in the mixed eight, the team raced to a bronze place finish.
Through further good placements in the A-finals, the WG Karlsruhe was able to secure the overall victory for the most successful university for the 4th time in a row.
It was a pity that on Sunday the competition had to be cancelled due to the strong wind and the final races 16-19 were cancelled in the afternoon. Among the cancelled races with Karlsruhe participation were the women's single sculls and the women's eight, both of which had shown strong performances in the preliminary heats.