ADH Roundnet in Schwäbisch Gmünd
On 27.06.2019 the first adh Roundnet took place in Schwäbisch Gmünd. 34 teams participated, KIT was represented with two teams at the adh.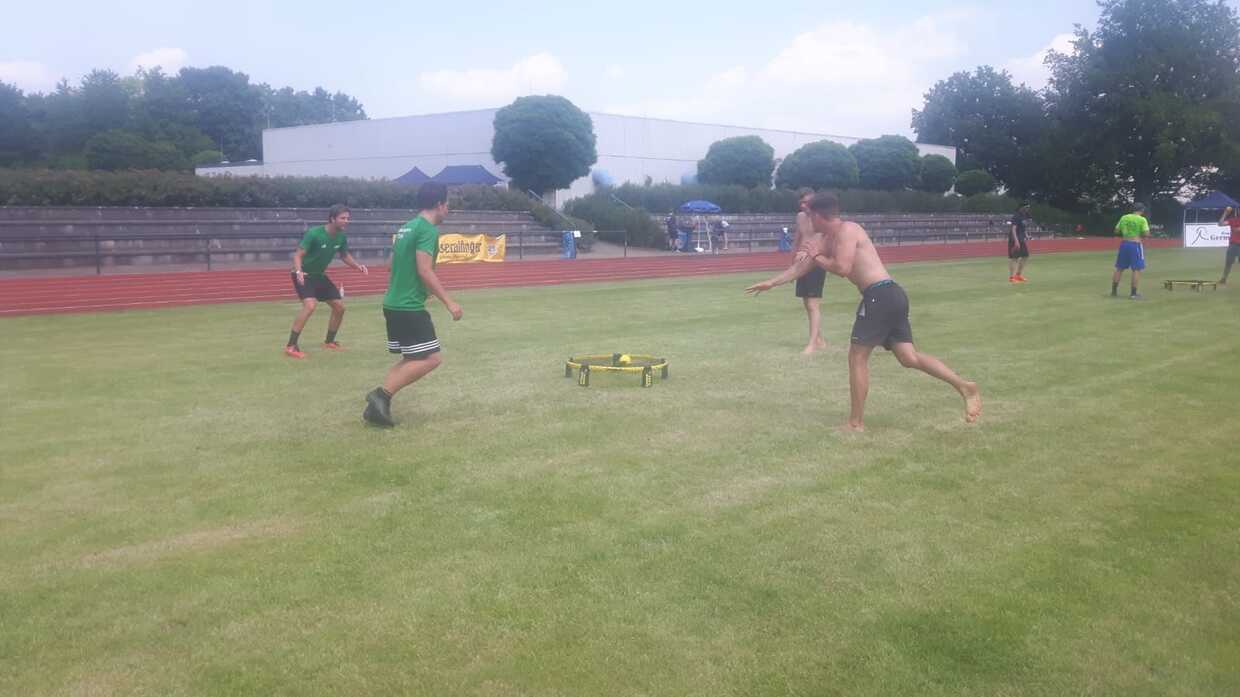 Team 1 consisted of Paul Schirop and David Ehrler, Team 2 of Noah Röber and Benedikt Wörz. The group phase was survived by team 1 as group second and by team 2 as group first. Unfortunately, both teams lost the subsequent round of 16 and thus slipped into the "Loserbracket". Here, Team 2 won their match against Team 1 and thus advanced one more round. In the following match, however, the tournament was also over for Team 2 after a defeat. Thus team 2 achieved the 9th place and team 2 the 13th place in the tournament.